Jim's Attic: The Cameraman Statue
By Jim Korkis
Every two weeks, Disney Historian Jim Korkis goes up into his imaginary attic to rummage around his archives and often stumbles across an unusual story about Walt Disney World.
Oddly, the dedication plaque for Disney Hollywood Studios is not near the front of the park but at the end of Hollywood Boulevard just over to the left in a fenced-in grassy circle.
Before the Name Change:

After the Name Change:

Directly to the right of the plaque is the Cameraman statue. This statue was originally scrupled by father and son, Aldo and Andrea Favilli, in 1991.
Andrea Favilli received his formal education at Art Center College of Design where he graduated with honors in 1986. He has stated that he felt his art education truly began when he was a child growing up in Rome as he began drawing, painting, and sculpting under the tutelage of his father Aldo Favilli, who was working as a motion picture art director at Cinecittà Studios.
Upon his graduation from school, Andrea worked as a product designer for a variety of different clients including Mattel, Dakin and Applause. In particular, it was his creative involvement with the characters of the Dancing Raisins and Dominoe Pizza's The Noid that caught the attention of the Disney Company.
He joined Walt Disney Imagineering in 1987 as a lead concept designer working on a range of projects worldwide including ones for Disneyland, The Magic Kingdom, EPCOT Center, Typhoon Lagoon, Disney/MGM Studios, Pleasure Island, Disney Animal Kingdom Tokyo Disneyland and Disneyland Paris.
In 1992, Andrea opened Favilli Studio and of course, the Disney Company was one of his clients, as was Roy E. Disney and Shamrock Holdings.
In fact, the DHS Cameraman statue is based on the original statue that Andrea made with his father Aldo that is located at 4411 West Olive Avenue across from Gate 2 of the Warner Brothers Studio in Burbank, California.
It was commissioned by Roy E. Disney and Shamrock Holdings, and was placed there in 1991 to celebrate the art of film making in the heart of the film making capital of the world. The plaque reads "He envisioned dreams that others might share".
The man in the statue is a generic 1920s/1930s film maker, not based on anyone in particular, especially not a young Walt Disney as some have claimed. It reflects the transition period when silents disappeared and talkies took over.
Andrea was also responsible for sculpting the Disney Legends Award, the American Teacher Award and the Frank G. Wells Award for the Disney Company as well as the Transpacific Yacht Race New Course Record trophy for Roy E. Disney.
A replica of the Burbank statue was later placed in Disney Hollywood Studios in 1995 with a plaque that states "Movies are a medium of expression like a symphony orchestra.. or a painter's brush or canvas -Walt Disney".
The placement of the statue at DHS is not just to honor film making but is placed to suggest that the guests are being filmed as they enter the park and are part of the motion picture they are about to experience.
At the feet of the camerman are a director's megaphone and an open script that includes the names of people who inspired Andrea including Herbert Dickens Ryman and Lucille Ryman Carroll (Andrea is a retired board member of the Ryman-Carroll Foundation), Roy E. Disney and Patricia Disney, Marty Sklar and Andrea's father, Aldo.
So, be ready for your close-up because the cameraman is getting ready to help transport you to the Hollywood that never was but always will be.

RELATED LINKS
====================
Check out Jim's other "From the Attic" Blogs
Full features from the Walt Disney World Chronicles series by Jim Korkis can be found in the AllEars® Archives: http://allears.net/ae/archives.htm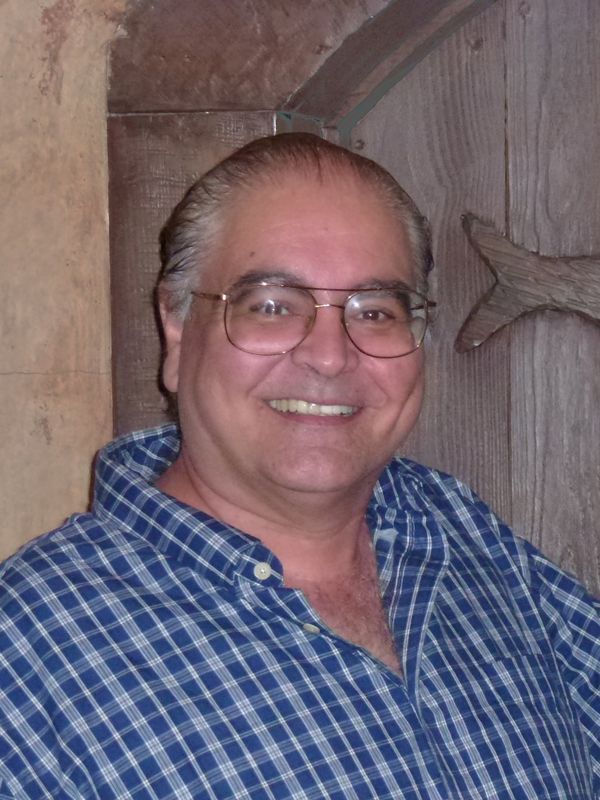 ABOUT THE AUTHOR:
Jim Korkis is an internationally respected Disney Historian who has written hundreds of articles about all things Disney for more than three decades. As a former Walt Disney World cast member, his skills and historical knowledge were utilized by Disney Entertainment, Imagineering, Disney Design Group, Yellow Shoes Marketing, Disney Cruise Line, Disney Feature Animation Florida, Disney Institute, WDW Travel Company, Disney Vacation Club and many other departments.
He is the author of three new books, available in both paperback and Kindle versions on Amazon.com:
The Book of Mouse: A Celebration of Walt Disney's Mickey Mouse
Who's Afraid of the Song of the South
"The REVISED Vault of Walt":
The previous post in this blog was It's All In How You See It.
The next post in this blog is Mr. Toad's Wild Ride.