Jim's Attic: The Birth of Walt Disney World Golfing
Jim's Attic: The Birth of Walt Disney World Golfing By Jim Korkis
When Walt Disney World opened October 1971, the Disney company had to educate the general public that the new entertainment venue was not just like another Disneyland, but was an entire "vacation destination" featuring a wide variety of leisure activity from boating to horseback riding to dining, and, of course, golf.
Beautiful golf courses were always part of the original Florida Project plan as conceived by Walt Disney himself. Walt had briefly taken up golfing as a hobby to alleviate stress. However, like other beginning golfers, he often found more stress on his early hours on the course before going to the Disney Studio and quit.
In 1971, both the Magnolia and Palm golf courses, designed by Joseph L. Lee, opened. In 1993, Lee renovated the Magnolia.
Sandy Quinn was head of marketing for WDW in Florida through construction, the opening and several early years of operation.
"You have to credit two people [with opening Walt Disney World on time]. Joe Fowler, the Admiral, created all the levels of contractors and suppliers. He planned the invasion. Dick Nunis took them across the channel. They made a great team," Quinn recalled.
With a few weeks to go before the opening of Walt Disney World, Quinn was given the task of setting up a PGA golf tournament before the end of the year. Quinn knew nothing about arranging golf tournaments, but he did know that famed golfer Arnold Palmer was in town at his new Bay Hill development.
"I sent somebody over to see if he would come by and at least talk to us about it," Quinn said. "Well, he came over and we're starting to talk and all of a sudden he looks off in the distance, curious about something. I walk over and see he's watching the train engineers put the new cars on the monorail. Right away he gets interested and wants to know if he can take a ride.
"Well as luck would have it, the engineers were running a full scale test on the whole system that day -- and they were delighted to have Arnie as their first passenger. But not nearly as delighted as Arnie. He jumped in one of the cars and that's where he stayed for about four hours. He was just like a kid, going 'round and 'round, waving and laughing, having a wonderful time.
"We said a small prayer, hoping the thing wouldn't fall down or something while he was in it. When he was through, we started talking a little about a golf tournament. 'No problem,' he says, 'Sign me up. I'll call a few friends.' And that was it. In no time at all, we had a full-fledged PGA golf tournament."
The Walt Disney World Open $150,000 Golf Championship was scheduled November 29 through December 5, 1971. A $5,000 Pro-Am Tournament would take place December 1, 1971. Golfer Jack Nicklaus won that year, and the following year (1972), and the year after that (1973). Golfer Tiger Woods has won twice at Disney, including his rookie year on tour in 1996.
In 1973, the Walt Disney Open Invitational changed its name to the Walt Disney World Golf Classic. Golfing at Walt Disney World was so popular that the 125-room Golf Resort opened December 15, 1973, adjacent to the golf courses and near the Magic Kingdom.
In 1986, the Golf Resort became the Disney Inn, shifting the golf theme to a Snow White theme. It became the Shades of Green Resort, an Armed Forces Recreation Center resort, when the U.S. Department of Defense leased the hotel from Disney in 1994 (and purchased it outright in 1996). It now has almost 600 rooms.
While many Disney guests have enjoyed the professional golf courses over the decades, few realize how it all began thanks to golfer Arnold Palmer loving the WDW monorail.

RELATED INFORMATION AND LINKS
Disney Historian Jim Korkis goes up into his imaginary attic to rummage around his archives and often stumbles across an unusual story about Walt Disney World. Those who have met me know that I take real joy in talking about Walt Disney.
====================
Check out Jim's other "From the Attic" Blogs
Full features from the Walt Disney World Chronicles series by Jim Korkis can be found in the AllEars® Archives: http://allears.net/ae/archives.htm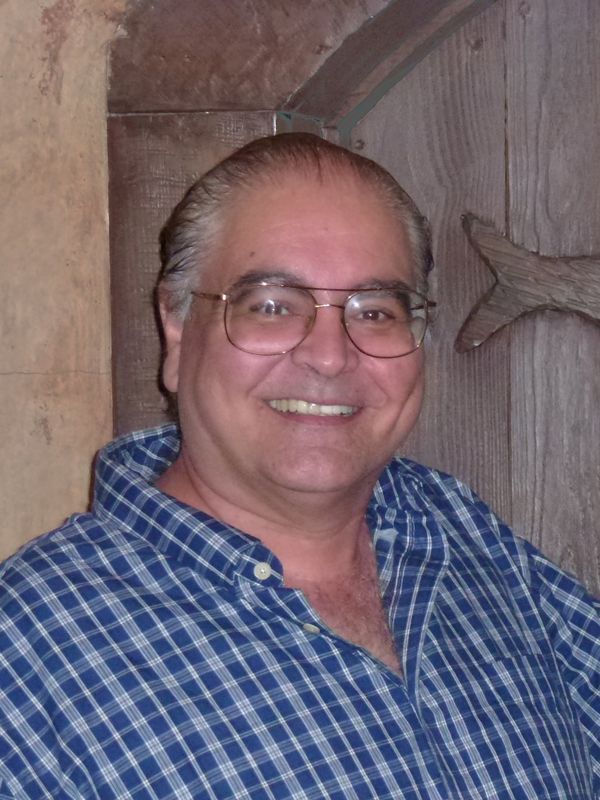 ABOUT THE AUTHOR:
Jim Korkis is an internationally respected Disney Historian who has written hundreds of articles about all things Disney for more than three decades. As a former Walt Disney World cast member, his skills and historical knowledge were utilized by Disney Entertainment, Imagineering, Disney Design Group, Yellow Shoes Marketing, Disney Cruise Line, Disney Feature Animation Florida, Disney Institute, WDW Travel Company, Disney Vacation Club and many other departments.
He is the author of three new books, available in both paperback and Kindle versions on Amazon.com:
The Book of Mouse: A Celebration of Walt Disney's Mickey Mouse
Who's Afraid of the Song of the South AND

"The REVISED Vault of Walt":