"I fail to see how flying makes me a better Healthcare Companion."
"I fail to see how you fail to see that it's awesome."
--Baymax and Hiro Hamada, "Big Hero 6"
Coming up swiftly on release date is Walt Disney Animation Studio's latest offering "Big Hero 6."
In preparation for opening, the studio held a screening and press conference with the film's voice cast, directors, and producer, along with the producer for "Feast," the animated short preceding "Big Hero 6" in theaters.
(No photos or video were allowed during the course of the roundtable discussions. Audio selections from the Q&A follow.)
WARNING: SPOILERS THROUGHOUT ALL THE INTERVIEWS. PLAY AUDIO AT YOUR OWN RISK
First up were the lead voices of "Big Hero 6," Ryan (Hiro Hamada) Potter, and Scott (Baymax) Adsit.
Next was "Feast" Producer Kristina Reed.
Directors Chris Williams and Don Hall then joined us, along with Producer Roy Conli.
Finally, the rest of the main voice cast came in. First, the girls--Genesis (Honey Lemon) Rodriguez, paired with Jamie (Go Go Tomago) Chung...
...And then the boys, Damon (Wasabi) Wayans Jr., paired with T.J. (Fred) Miller.
"Big Hero 6," rated PG, will be released in 3D on November 7, 2014.
October 29, 2014
On a random Tuesday morning in October, Marvel invited both fans and media to the El Capitan Theatre for an unspecified presentation.
As we waited for the multitudes of fans to file in, organist Rob Richards entertained us with tunes including the theme to "Star Trek." "Avengers" writer/director Joss Whedon and "Captain America: Winter Soldier" directors Anthony and Joe Russo were also in the audience.
Finally, the show started with Marvel Studios President Kevin Feige taking the stage and introducing the recently released trailer to the upcoming "Avengers: Age of Ultron."
Feige then proceeded to display a timeline for Marvel Studios, extending forward through May of 2019, and filled it in with all the movies they have planned for release throughout the years.
Some of the highlights:
--"Captain America 3," May 6, 2015
--"Dr. Strange," November 4, 2016
--"Guardians of the Galaxy 2," May 5, 2017
--"Thor: Ragnarok," July 28, 2017
--"Black Panther," November 3, 2017
--"Captain Marvel" (Carol Danvers version,) July 6, 2018
--"Inhumans," November 2, 2018
--"Avengers: Infinity War Part 1," May 4, 2018
--"Avengers: Infinity War Part 2," May 3, 2019
--Video clip from "Infinity War" revealed Thanos with the Infinity Gauntlet (finally.)
--Video clip from "Age of Ultron" showed a short scene between Tony Stark and Steve Rogers chopping wood and arguing the different sides of morality vs. expediency (as they do.)
--"Captain America 3," originally posted as "Serpent Society," then revealed as a fake-out for "Civil War."
--"Civil War" will follow the big Avengers comic book event, which reflected the world's real-life concerns with terrorism versus privacy. The storyline has the government requiring all superheros to forgo secret identities and submit to registration, with Stark and Rogers facing off on each side of the issue.
--Robert Downey Jr. and Chris Evans appear on stage to amiably continue the apparent conflict.
--Chadwick Boseman is introduced as the new Black Panther.
After the presentation, Feige held a brief Q&A about some of the topics brought up earlier:
In all, an impressive line up looks to be in store, from a studio with a phenomenal track record to date.
October 28, 2014
Contributing photographer Jason of disneygeek.com sends us these photos from his trip to the parks on Friday, October 24, 2014.
As the tram passed by the backstage area of Disneyland through the fence you can see the sections of the Christmas tree are out and ready to be tested then assembled.
This World of Disney entrance is still Halloween merchandise but garland and other decorations are up in the windows and in the store.
A large portion of the World of Disney now features Christmas merchandise.
A look around since it was not crowded (seems the near 90 degree temps outside and the fact that it is a week before Halloween meant there was no rush for the Christmas merchandise).
A Grumpy shirt I do not remember from years past.
The 2014 Happy Holidays design on a t-shirt.
A classic/vintage Disneyland Christmas shirt.
The Frozen sisters made it onto the storybook, but surprisingly not a lot of the other merchandise I saw.
The 2014 Disneyland Resort ornament. It features several attractions. This side the Jungle Cruise and Tiki Room
An interesting selection on the ornament...Tower of Terror, Haunted Mansion, and Maleficent representing Fantasmic.
Another display of Christmas merchandise.
Houseware items.
Another Villains stocking.
The work in the center of the Esplanade has wrapped up since my last trip.
The compass is still there and features all its wear but around it now is plain concrete so the sections that were most damaged are gone.
Oswald greeted me on Buena Vista Street
Next stop Cars Land. The poles on the right side of Route 66 are installed for the Christmas decorations.
Sarge's has some Christmas items
The Curio store has some Christmas merchandise. A Seasons Speedings shirt.
Lightning Dashing through the snow
And the back of another sweatshirt.
Stopped by Ramone's. There was one rack of Christmas items.
Red out waiting for guests as Lightning cruised by.
Stop by the Tower Hotel Store. Christmas is taking over here too.
Halloween decorations are still up throughout, though.
Seasons Screamings...
Next up Elias & Co. Big Hero 6 merchandise is available here. A couple of displays.
Out on Buena Vista Street, new eye bolts for the garland and wreaths that will be installed soon.
Over to Disneyland...Last visit I did not get any good pictures of the newly finished planter near City Hall.
The curb work was wrapped up last visit but again it was dark so I did not get pictures. Here are some. In preparation for the new walkway they have taken out much of the curb from the corner back to the Mad Hatter and made it a ramp.
The annual snowfall has occurred as Sleeping Beauty Castle prepares for the holidays.
The scaffolding is down but walls still up along Main Street as the current phase of refurbishments wrap up.
Down the block Refreshment Corner is still behind scaffolding.
Some daytime shots of the new First Aid and Wish Lounge facades. Last visit it was dark when I stopped by.
When holidays collide. Pumpkins around the hub and snow on the castle.
Random Minnie picture with a snowy Sleeping Beauty Castle in the background.
The rest of the castle ice/lighting is not installed. It looks nice and clean still.
Stopped by the Big Thunder Ranch Jamboree Halloween Carnival to check out the latest pumpkin creations. A Can Can Dancer.
Artist Mickey pumpkin
Goofy made out of pumpkins
Yoda pumpkin
The next creation taking shape... Jiminy Cricket
Shoe string fries were at the Village Haus today. So much better than the regular fries they have had.
Small World is closed for its Holiday overlay.
Toontown had some of the walkway blocked off, on the left will be the entrance for the pre-party.
Stopped back by the Ranch right before it closed. the Jiminy Cricket pumpkin had been completed.
The Silver Spur Supplies store in Frontierland is now Christmas.
The train depot has received its garland.
Most of the New Orleans Square decorations were up.
The wires are up but nothing strung across the walkway yet.
A projected/light alien figure near the Matterhorn/Pixie Hollow
Space Mountain and Big Hero 6 as the sun has almost set for the evening. No Ghost Galaxy lighting. Is that reserved just for the party now?
Another display of Big Hero 6 merchandise, this one in the Star Trader.
For the Halloween Party the Big Thunder Trail becomes spooky with lighting and sound effects. Here are a couple video clips along the trail and then one of the Rivers of America as the fog was starting up for the evening. This was right before 7:00pm and the park closing for day guests like me.
The Rivers of America were being covered in fog for the party.

The fog effect looked much better in person than my pictures... it was 7:00pm and the CMs started asking for wrist bands and asking guests to head toward the exits. So I could not really play around to try and get a good picture.
One last Castle picture from the hub.
Christmas has taken over the center section of the Emporium.
Over to Buena Vista Street. Christmas merchandise in Julius Katz & Sons
A Big Hero 6 display in the Character Close-up of the Animation Building in Hollywood Land
An original Britni Brault Maleficent Sculpture for $2,000 in Off the Page.
Watched World of Color from the standby area. Here is a picture from the Pirates fire sequence.
To close: the World of Disney windows have Christmas overlays.

Hope you enjoyed this highlight tour of the Disneyland Resort. For additional photos and details from this trip you can check out the full Disneyland Update I posted on my site, http://disneygeek.com Also be sure to follow me on twitter @disneygeekcom for pictures from the parks.
October 23, 2014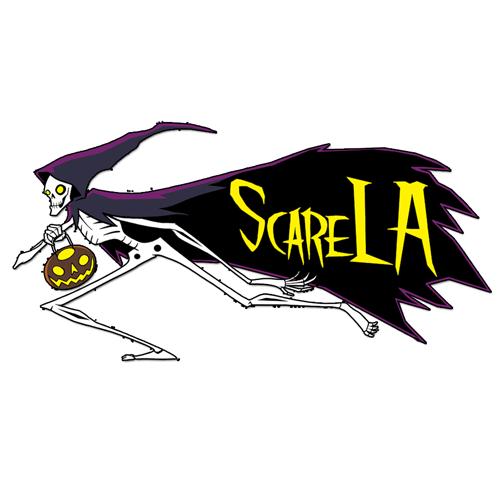 So, now that Halloween is creeping up on us once again, it's time to take a look back at the ScareLA convention that was held this year for the celebration of the season.
The weekend started off with a presentation commemorating the Haunted Mansion's 45th anniversary, with Disney Legends Bob Gurr and Alice Davis, hosted by DoomBuggies.com's Jeff Baham.
As a part of their show schedule, ScareLA also hosted the Captured Aural Phantasy Theater, performing "Chilling Tales of the Haunted Mansion--Live" in the form of an old radio show.
Some names familiar to the Disney community presented a history of "90 Years of the Anaheim Halloween Parade"--artists Kevin Kidney and Jody Daily.
The Anaheim Halloween Parade will be held this month at 6pm, October 25th. If you are interested in either volunteering or just spectating at the parade, information on the schedule and the route can be found at http://anaheimhalloweenparade.org/ I attended last year, and while it was an impressive event then, it looks like they're working hard to make it even better for this year.
Garner Holt, of Garner Holt Productions, Inc., spoke about his personal journey from childhood to leading animatronic expert, in "Garner Holt: I Was A Teenage Haunter."
He also showed slides of some of the work he's done for theme parks all over the world, including this one for the Haunted Mansion Holiday Nightmare overlay in Tokyo Disneyland.
Some of the bigger draws were the presentations by Knotts Berry Farm and Universal Studios on their plans for the Halloween season, however there were also a variety of smaller talks on topics like the use of future technology in fear experiences, and Halloween at the Magic Castle.
Along with the regular panels and presentations, there were also activities and storytelling for kids, such as actress Amber Benson reading "The 13 Nights of Halloween."
And, of course, like any convention, there was an extensive exhibitor's floor, where a wide variety of macabre vendors plyed their wares.
As an added attraction, the floor had several mini-demos from various upcoming Haunted Attractions, such as "The Hellevator from the Field of Screams Haunted Stadium," and "Fear Station's Freakshow of Fears."
Like any good convention, there was far more offered than anyone could experience in one weekend. Simultaneous to the panel presentations, they also offered a wide range of hands-on classes on topics such as pumpkin carving, costuming, and Halloween party planning. A film screening program ran throughout the show, and a "Ghostly Gala" separate ticket party kept conventioneers entertained on into the night.
Things to note for next year:
--Lines just to get in were considerable, particularly on Saturday, and many people were turned away from the Haunted Mansion panel because the room filled to occupancy. Get there early if there's something happening first thing that you really want to see.
--If there are presentations that you have your heart set on, consider purchasing the upgraded "Fear Freak"/"Scare Students" tickets. Those guests got priority entrance before the general admission guests, and in some cases almost filled the rooms by themselves.
--If, like me, you prefer your Halloween experiences on the "not-so-scary" side, maybe take a good look at what you want to see here. This was, in some aspects, a trade show for the whole spectrum of Halloween, from the cute Haunted Mansion ghosts and bats, to chain-saw murderers and ghouls that would prowl the exhibitor's floor periodically shrieking at people for startlement purposes. Be prepared to turn from admiring a display of cartoon monsters, to gaping at an operating room tableau with bloodied instruments and flayed open bodies. ScareLA has a ton of fascinating offerings for those interested in all things Halloween and horror, but it may not be for everyone.
Information on ScareLA can be found at their website: http://scarela.com/ They are also on twitter as @ScareLosAngeles.
October 13, 2014
Contributing photographer Jason of disneygeek.com sends us these photos from his trip to the parks on Friday, October 10, 2014.
This weekend is the Annual CHOC Walk in the Park. Banners line Downtown Disney for the event.
Anna and Elsa have opened a Boutique at the former Studio 365 location since my last visit.
A quick walk through.
It appears all the elements of the original store are still there, just a Frozen make-over.
Plus some new Frozen artwork on the walls and a new color scheme
Big Hero 6 banners up near the AMC Theaters
Looks like they just redid the compass in the esplanade. It appears to be more concrete now, but a little hard to tell from the angle/distance/speed.
The Finding Nemo Submarines have returned to normal operation.
The ride experience seemed the same to me.
Only noticeable change was the colored sea plants that were replaced.
Inside the projections looked about the same to me. If they changed anything I missed it.
Here is a video clip of a portion of the attraction.
A video clip featuring a Monorail passing by, a sub cruising by, as well as the sea gulls.
The scaffolding is down from the Small World facade work.
Christmas light installation has begun on the facade.
A photo op for the Halloween party already set up and seemingly randomly placed in the middle of Toontown.
Stopped by the Big Thunder Ranch Carnival to check out the latest pumpkin creations. First up Oswald.
Ariel from the Little Mermaid
Baymax pumpkin accompanied by Hiro from Big Hero 6
The latest creation taking shape...Mr. Smee
Chip and Dale bumped into me.
The Mark Twain is still in dry dock.
The work on this bridge leading to the Pooh attraction has wrapped up.
The Laughing Stock Co is back inside the Golden Horseshoe.
More signs of Christmas... lights in the bushes near the Castle.

Safety railings have been installed along the walkway leading to the Castle since my last visit.
The workmanship of the installation was spotty. Here you can see it does not sit flush and the wall below was cracked.
A nightly event at the Big Thunder Ranch is the running of the goats as they head from the pen backstage. Here is a clip from Friday...it was more of a fast walk this evening instead of a run.
Mr Smee was finished and on display.
Monsters University dance party at the Tomorrowland Terrace was being set up while I ate.
More party preparations near Innoventions
The new First Aid and Wish Lounge facades are done.
The gate leads to the new walkway which will be a backstage bypass for Main Street. The other end will be by the parade gate near the Mad Hatter.
Coke Corner is under wraps for some renovation work. It is still open this is just facade work.
As is the Gibson Girl
Projection and lighting effects on the castle as the Halloween Party music played.
Looking toward Town Square.
I joined the large mass of guests heading to Disney California Adventure since Disneyland was now closed to regular guests. Almost every turnstile was set up as an entrance and the lines still stretched around the construction/center compass.
The stairs area of the winery were behind walls for some renovation work.
Halloween Cotton Candy (well the bag at least) for sale in Paradise Pier.
On the way out passed by the new Boutique.
The windows were a little easier to see after dark.
Surprised there were no lights on any of the signs.

Hope you enjoyed this highlight tour of the Disneyland Resort. For additional photos and details from this trip you can check out the full Disneyland Update I posted on my site, http://disneygeek.com Also be sure to follow me on twitter @disneygeekcom for pictures from the parks.
October 7, 2014
It's Halloween Time at the Disneyland Resort! This is one of my favorite times of year at Disneyland. It's nice to see some significant effort put into a season other than Christmas.
Jason has already provided a lot of great photos of Halloween Time and the decorations in this Halloween Time blog, so I'm going to give more of an overview of what's available, and my experiences this year.
Friday was my first visit to Halloween Time this year in conjunction with a media event. There's going to be some video later in this blog.
My arrival at the resort was decidedly non-magical. I usually park in the Mickey & Friends parking structure, but when I approached it from Disneyland Drive, there was an Anaheim police officer diverting those entering from Disneyland Drive away from the parking structure. However, traffic that was coming south on interstate 5, which has an off-ramp that goes directly to the garage, was still allowed to park there.
And then I got quite a tour. Past the three Disney hotels I made a left turn onto the perimeter road that goes behind DCA. I'm quite familiar with this road because I've run on it a lot, but I'd never driven it before. We crossed Harbor and were on Disney Way. I'd expected to be routed to the Toy Story lot, but instead they had us park in the Anaheim Gardenwalk parking garage. There were Disney parking attendants set up with temporary parking booth machines, and the lines moved slowly. I don't know if my Annual Pass didn't scan or if the guy was having connectivity issues with the remote setup or what, but I sat there at least 5 minutes while he tried to figure that out. And maybe that was distracting to him because he neglected to tell me to keep the parking receipt handy because I would need it when I left. Once inside the garage there wasn't anyone really effectively directing the parking so it was rather chaotic.
It was really poorly organized and a huge waste of time. It was over 30 minutes from the time I was diverted until I was parked. At least the shuttle service from the parking garage to the park entrance was fairly efficient. There were plenty of buses lined up to take all of us who'd had to park over there.
I later talked to a Disney parking attendant who said that it's more efficient for those coming from Orange County and south to park in Toy Story, and for those coming from Los Angeles and north to park in Mickey & Friends. One of the things I prefer about Mickey & Friends is that I will probably get to park my car inside so it doesn't get so hot. There is NO shade whatsoever in the Toy Story lot. Just a lot of black asphalt. But apparently if you come from the south you no longer are allowed that particular perk.
Fortunately, despite the rocky start, my day got better. It's always great to walk down Main Street and see all of the Halloween decor that makes up the Main Street Pumpkin Festival, including all of the carved pumpkins placed above the shops and buildings.
This video piece will tell you a bit more about some of the special events going on at Disneyland and Disney California Adventure during Halloween Time. Disney's media relations people have come up with some really creative interview opportunities for members of the media in the past, but this one might be my favorite. You might even say I had a ball!
The Halloween Carnival at Big Thunder Ranch Jamboree has a lot of activities going on. It's THE place to go if you want to get photos of the Disney characters wearing their Halloween costumes. But the characters wander around and interact with guests, and don't stand in one place for meet-and-greets. That makes it a bit more of a challenge, but they will pose for photos - just be patient. This area is usually not too crowded (especially at its 10:00 opening time), so it's a good place to go for character interaction.
Pirate's League has returned to the Jamboree for the season, so there are opportunities for boys and girls (both young and not-so-young) to get a pirate makeover.
There are ring toss (even Donald was playing) and wheel of fortune games, as well as crafts available, also.
The Pumpkin Carvers are busy carving (and painting) pumpkins. There are different creations on display throughout the Halloween Time run.
And the popular Conjure a Villain tent has returned. Guests are taken inside the tent in groups of 20 or so. There's some special effects, and a Disney villain appears, and poses for photos with the guests. There's usually a wait for this activity, and this year there's some entertainment for those who are waiting, such as a fortune teller.
No Billy Hill and the Hillbillies this year, but a magic act takes the stage for multiple performances each day.
One of the highlights of Halloween Time for me every year is Haunted Mansion Holiday, where Jack Skellington and the HalloweenTown gang have done their own extreme makeover of the Haunted Mansion.
I had the opportunity to speak with the Pumpkin King:
As Jack said, there's a new gingerbread house this year. This photo gives you some idea:
There were also some other changes this year. The singing jack-o-lanterns in the graveyard scene have been re-animated (pun intended) to make them look more three-dimensional and add additional depth, as though we are looking inside the pumpkin mouths. At the end of the ride, when we take the escalator back up to the "living world", "Little Sally" has now been animated: her eyes blink and her mouth moves as she tells us to "Hurry back".
Another attraction that receives a Halloween makeover is Space Mountain Ghost Galaxy. A spooky spine-tingling soundtrack combines with startling images of the "space ghost" that has taken over the attraction. There's scary eyeballs watching you and skeletal arms reaching for you. The images can definitely be unnerving, and this attraction is not recommended for children. But I find it to be an even greater adrenaline rush than the "regular" Space Mountain.
Mickey's Halloween Party is a special hard-ticket Halloween event held at Disneyland on select nights in September and October. Guests of all ages may dress in costumer and enjoy a variety of events throughout the park, including trick-or-treating, dance parties, and character meet-and-greets. Mickey's Costume Party Cavalcade and the Halloween Screams fireworks show are available exclusively to party guests.
I haven't been to this event in several years, but I enjoyed the parties that I attended. I think Halloween Screams is one of Disneyland's best fireworks shows. It originally was shown on all nights of the Halloween season but once the Halloween party moved from DCA to Disneyland it became a Halloween party exclusive. While I understand that approach it doesn't mean I like it.
It wouldn't be Halloween without some special Halloween treats, right? I spoke to Chef Christina Orejel about some of the offerings that are available this year, including the new Pumpkin Twists.
One of my favorites that is back again this year is the Pumpkin Beignets. These can be found at the Mint Julep Bar. Three for $4.19 and six for $7.19. We waited 15 minutes in line to order these, and another 15 minutes before they were ready. But they were SO good! Hot and crispy, with all of that wonderful pumpkin spice flavor.
There's also the usual pumpkin muffins, cupcakes, miniature pies and tarts at various locations around the resort. I tried a pumpkin cupcake with cream cheese filling, though it reminded me more of carrot cake. The pumpkin streusel muffins I enjoyed last year are back though I haven't tried one yet.
There are other seasonal treats that don't contain pumpkin, such as the Mickey bat cookies and an Ursula chocolate cupcake.

And there's a special pumpkin-shaped loaf of sourdough bread available at DCA.
Most of the counter service and table service restaurants are offering a different seasonal entree or treat, too. For example: Anti-Vampire Chicken Pizza at Boardwalk Pizza and Pasta, Mac and Cheese pizza at Red Rockett's, Monster's U Burger at Tomorrowland Terrace, brownie and marshmallow skewer at Bengal BBQ, and Shrimp Po Boy at the French Market. I tried the Pork Tamale and Enchilada combo at Rancho del Zocalo. The tamale was pretty good, but the enchiladas were a bit rubbery. (It normally comes with rice and beans, but I asked for lettuce and salsa instead.)
Halloween merchandise is available at locations all around the resort. There's quite a variety of Haunted Mansion and Nightmare Before Christmas items.
While there's a lot happening at Disneyland, there's very little Halloween presence at DCA. The Mad T Party Band has some Halloween costuming and music, and there are some Halloween food items available, but that's about the extent of it. I miss the Candy Corn Acres display that used to be in Sunshine Plaza, and the decrepit Halloween decorations that were in the lobby of the Tower of Terror. I keep hoping that some year they will do some Halloween decorating in Cars Land - I'm interested in seeing how the cars celebrate Halloween!
If you haven't visited Disneyland during Halloween Time I highly recommend it - it really offers guests some different experiences.
September 30, 2014
"If all you do is fight for your own life, then your life is worth nothing!"
This week sees the start of a new chapter in the Star Wars saga--"Star Wars Rebels."
This new Disney XD series takes place between "Star Wars Episode III: Revenge of the Sith," and "Star Wars Episode IV: A New Hope." It tells the story of the Galactic Empire's increasingly oppressive rule over its citizens, and the burgeoning sparks of outrage that ultimately kindle into outright rebellion.
Our entry point into the current state of affairs on the planet Lothal is Ezra Bridger, (voiced by Taylor Gray) a 14-year-old thief and con artist, with a finely developed sense of self-preservation, but an atrophied sense of altruism. A clear analogue to Aladdin, he is introduced in a sequence strikingly similar to "One Jump," even down to the local authorities running him off with the sneer "Loth-rat!"
As a result of his own innate sense of opportunism, and at least partially guided by the Force, Ezra is forced to throw his lot in with the crew of the starship Ghost--a ragtag band working to improve conditions for those downtrodden by the Empire.
While the ship is captained by the motherly but authoratative Twi'lek Hera Syndulla (voiced by Vanessa Marshall,) it is Kanan Jarrus (voiced by Freddie Prinze Jr.) who must resume the Jedi role he abandoned after Order 66 in order to teach the Force-sensitive Ezra. Together, with Sabine Wren (voiced by Tiya Sircar,) a Mandalorian demolition expert and tagger; muscle Zeb Orrelios (voiced by Steve Blum,) a Lasat honor guard; and a disgruntled astromech droid called Chopper, they begin to show Ezra the benefit of being part of a group and the value of caring about others.
Helmed by Dave Filoni, the series can be expected to have a feeling of continuity with his last project, "Star Wars: The Clone Wars." While both series, to some degree, revolve around young protagonists learning the ways of the Force, "Rebels" seems likely to revolve more around the team dynamics, with a less episodic feel than "Clone Wars." The CGI is occasionally a little jarring with a slightly different feel than the past animated series, but that may be due to the art design borrowing from the original Star Wars concept art by Ralph McQuarrie, which may be in turn designed to distinguish the series from the upcoming live-action Star Wars sequels.
Recently, Filoni and the voice cast of "Rebels" met at a press conference to answer questions about the new series:
Ultimately, the series looks to fill in an interesting portion of Star Wars history, as the spirit of rebellion develops both in Ezra and in the galaxy at large. At what point does oppression and injustice become so widespread and intolerable that they overbalance a person's instincts to stay uninvolved? How much suffering does one have to see before deciding to take action against it? Compelling questions for any time, whether it's here and now, or a Long Time Ago.
"Star Wars Rebels" will air its one-hour Movie Premiere on October 3rd, 9pm ET/PT on the Disney Channel. The Series Premiere will air on October 13th, 9pm ET/PT on Disney XD.
September 29, 2014
I had the opportunity to spend a day at the Walt Disney Animation Studio to learn about Big Hero 6. This was the end of July and they were on the final stretch of Animation for the film. We were given access and a tour of the studio in addition to the information sessions. This is the fourth and final post in the series. This post features a pictorial look around the Roy E Disney Animation Building on the Disney Studio Lot in Burbank, CA. Most of the pictures in this update were taken the day of the event by a Disney photographer, I did post a couple of my own to fill in a couple gaps. I will be leaving out a majority of the session pictures that were used in my previous posts.
We start off the tour with my parking space. It was in the Zorro parking structure with a view of the water tower. To the left through the trees you can just barely make out the Michael Eisner Building (the Dwarf building).
Looking back at the Zorro parking structure lobby/elevators.
Crossed Buena Vista Street (the original not DCA version) and made my way up to the Roy E Disney building.
As is the tradition the upcoming film has taken over the lobby and much of the common space of the building. As soon as you enter this graphic is on the wall.
Made my way to the reception/security desk to check in. Baymax is watching...
The wall opposite the desk features microbots.
Some awards on display from previous films.
First stop this morning the main theater on the first floor for a presentation and screening of "Feast" then an introduction to Big Hero 6 before heading upstairs.
Normally photography is heavily restricted in the building - there are signs like this throughout - but we were able to take pictures and were provided with pictures of several areas.
Big Hero 6 has taken over the main walkway in the center of the second floor of the building. The current productions are housed on this floor as well as the Caffeine Patch which is a common meeting area in the middle of the floor.
The left side of the hallway features Big Hero 6.
On the right side "Feast".
Further down the hall on the right is the Caffeine Patch. This is a common gathering spot for the building and a hub for casual meetings, conversations, etc. It features tables, chairs, couches, TVs - places to sit and talk. Nearby (to the right out of this shot) are some notable offices, John Lasseter's and Ed Catmull's to name a couple. The area had a Big Hero 6 overlay.
It also acted as the central spot for our day with groups departing from here and lunch being served here.
Here is the actual coffee counter...with its San Fransokyo makeover.
More props in the area
Thought this was great...even newspaper stands.
There was a 3D printer creating microbot models.
Baymax was nearby for pictures.
Turning down a central corridor near the production pods there is a display featuring "Feast".
Artwork featuring the cast of Big Hero 6 in their regular close and super hero gear was on the opposite wall.
The floor houses two active production pods. This is the one for Big Hero 6. Inside are the offices for the film's leadership team. The second pod was the next Disney Animation Studio release, Zootopia. No photos allowed down there.
We spent time shuttling between story rooms and screening rooms on the second and third floors the rest of the day. I included some pictures of the inside of these sessions in part 3 of my Big Hero 6 posts if you were curious. To close with a look at the past. Olaf and a Fix-It Felix video game were in one of the Hallways.
September 28, 2014
Contributing photographer Jason of
disneygeek.com
sends us these photos from his trip to the parks on Friday, September 26, 2014.
Today is the first Mickey's Halloween Party of the season.
The Party is sold out tonight. Also work continues on the compass area in the Esplanade.
First stop DCA. Oswald had a line today. He was also meeting further in the corner this week.
A Red Car in the Carthay Circle Stop
Scaffolding still up near White Water snacks
The Ellis Island Boys entertaining the lunch crowd at Paradise Gardens
The railing near the Wharf could use some work.
Next stop Cars Land.
The extended queue for Radiator Springs Racers is set up but not in use.
Only a 65 min wait posted for the Racers.
I opted for the single rider and waited about 15 minutes.
My car won by a nose.
The wait for the Flying tires was 2 cycles...missed it by 1 group.
The HalloweenTime offering at Schmoozies.
Made my way over to Disneyland.
Today no second line of CMs at the entrance. The one who scanned your ticket also had the hand scanner.
A Big Hero 6 Sneak Peek poster has taken over the Guardians of the Galaxy spot (and Captain EO before that) as you pass under the train tracks to enter the park.
A temporary ramp while some curb work is underway in front of the Mad Hatter.
There were groups of people doing some sort of scavenger hunt/quiz game. Thought it said SHIELD on it, but hard to see. Anyone know more about it?
The Photo Supply Co signage is back. It was open but I somehow did not make it inside...next trip.
First stop for me the Big Hero 6 preview in the Magic Eye Theater in Tomorrowland.
The signs along the walkway in
As we walked in they gave us each a kite (only about a quarter of our audience got them).
Time for the preview, it was shown in 3D and used some of the theater effects.
A crowd near the subs...turned out to be more of the scavenger hunt group. No signs of a soft opening. They officially open Saturday the 27th so I was hoping for a soft opening.
No signs of the sea gulls and the water falls were off. Also this sub paused for several minutes before heading inside.
Work continues on the Small World facade.
Time to check out the latest pumpkin creations at the Halloween Carnival in the Big Thunder Ranch Jamboree. First up Winnie the Pooh.
The Pearly Band from Mary Poppins.
Alice and the White Rabbit.
Olaf was painted onto a pumpkin this week.
The Maleficent pumpkin we saw them painting last week is complete.
A different magician again this week. Three Fridays, three different magicians.
A guest helps out.
Officer Chip keeping things in order.
The sign along the Big Thunder Trail has been updated/replaced. No more Haunted Hillbillies and now the Magic show is listed.
The Legends of Frontierland wraps up on Saturday.
Jack and Sally arriving for pictures near the Haunted Mansion (they were meeting outside the Fastpass distribution area).
A look at the current selection of Haunted Mansion merchandise.
The doorway is now blocked with a display rack.
A Haunted Mansion bride doll.
The exterior renovation work on the Silver Spur Supplies facade is done.
Next up some disappointing pictures to share. The seating areas along the walkway to the castle have been removed. The internet word is these are more safety enhancements to reduce the risk of a guest falling into the moat. (which I did not know was a common occurrence in the 59 year history of the park??)
The next phase of the safety enhancements is the installation of a higher railing. They have started to drill the holes for it.
Seems they should have repainted all the stone so the new would not be so obvious.
Walked around to grab some last pictures before the extended railings go in.
A photo location for the Halloween Party set up in the Small World Mall. Looks like the Frozen cast will be outside for the party. There was a steady stream of guests going over/under the ropes for pictures with the empty set.
The Monsters University Dance Party being set up at the Tomorrowland Terrace.
Some of the costumes the party guests wore were quite elaborate.
Main Street USA with day guests leaving and party guests arriving.
Come 7pm the lights and music come on and the party is underway. The park is closed for day guests like me, but you can stay on Main Street for an extra hour of shopping.
Maleficent making her way to the center photo location.
Main Street was packed (as is the norm on party nights)
Here is a quick video of the scene.
I made my way out to Downtown Disney.
Disney Studio 365 has closed.
A new Anna & Elsa Boutique will be opening in its place.
Long lines for anything that served food at DCA since Disneyland was closed. Seems guests spend all their time until 7pm at Disneyland then came to DCA and decided it was time to eat.
The waterwheel at GRR was moving again. I had not seen it in motion since the last renovation.

Hope you enjoyed this highlight tour of the Disneyland Resort. For additional photos and details from this trip you can check out the full Disneyland Update I posted on my site, http://disneygeek.com Also be sure to follow me on twitter @disneygeekcom for pictures from the parks.
September 25, 2014
The end of another cruise...must mean it's time for a food blog!
We started with the buffet in Parrot Cay after we boarded. There were the usual types of selections. The peel-and-eat shrimp is always one of my favorites, and there were some nice salads, too.
That first evening we were in Parrot Cay for dinner. We met our dining team; Barbie from Serbia was our server, and Tiago from Portugal was our assistant server. They were really good, and worked well together.
I started with the St. Maarten Stack. Layers of grilled squash and mozzarella, with tomato basil vinaigrette. This is one of those dishes I've had several times, but it's always a little different each time. It was quite good - maybe a little bit too much cheese for an appetizer.
Lee went with one of Barbie's recommendations: Baked Crab Martinique. It's a dip made with crab baked in cheese sauce, served with plantain chips and tortilla chips. He enjoyed it.
My second course was Spiced Tomato Soup. it was nice and hot when it was served to me - I've found that soups are often cooler than I would like. I wouldn't have called it "spiced", but it had a nice flavor.
Lee opted for the Parrot Cay Salad with iceberg, red peppers, cilantro, mandarin oranges and papaya. It was a tasty salad.
I ordered an entree salad: Shrimp and Avocado Salad. I was disappointed in this: the shrimp was not very good, and instead of "field greens" it was mostly iceberg. The snow peas, water chestnuts, and shredded carrots add some nice crunch and freshness.
Lee had the Creole Crusted Grouper. I believe this was new on the menu since the last time we'd eaten in Parrot Cay (two years ago aboard the Magic). It was served over shrimp jambalaya rice with Cajun slaw. He really enjoyed it. I had a bite of the grouper and liked it.
For dessert I ordered one of the "no sugar added" desserts - the Silky Chocolate Mousse. It was good - nice and smooth, but still fairly light. I did not care for the chocolate on top; it was kind of gelatinous and just odd. As it turned out this was the best dessert I had all week.
I also received a bonus dessert because we were celebrating my birthday (it was the day before). This was a chocolate mousse cake. It was decent, but it also had that gelatinous chocolate on top. Ick.
Lee tried the Paradise Coconut Pineapple Layered Cake. Which I think wins an award for longest dessert name ever. :-) The cake was moist and nicely coconutty. It was a light and refreshing dessert.
We had breakfast in Beach Blanket Buffet in the morning, but I didn't take any photos. Pretty typical buffet items: scrambled eggs, bacon, sausage, pastries, fruit, cereal, oatmeal.
After we left Victoria that day we went into the Outlook Cafe. There are a couple of refrigerated cases where they put "sweet bite" types of items in the morning and the afternoon. We tried a couple of mini mousse cakes and a brownie. They were pretty good.
That evening we were in Triton's for dinner. It was the regular Triton's menu, featuring Continental cuisine. I started with the Potage Parmentier - which is the fancy term for potato leek soup. It had a good flavor, but I thought it was too thin.
Lee's appetizer was Iced Lobster and Jumbo Shrimp, with asparagus and horseradish cream and dill dressing. He didn't make any particular comments about it one way or another.
Next I had a very nice salad: Red Wine Bosc Pear Salad. Arugula, sliced onions and crispy lardons topped with sliced pears poached in red wine. I really liked the pears.
Lee had the Onion Soup Gratinee as his second course, and I had it as my entree. This is always good - I think I've ordered it on almost all of my cruises and I have never been disappointed. It's a generous serving, and very filling, which is why I ordered it as an entree. (I also ordered a side of steamed broccoli).
Lee selected Lobster Macaroni as his entree. Elbow macaroni with gruyere and cheddar cheese sauce, and chunks of lobster. It wasn't the most attractive dish but the flavor was good.
I was not inspired by anything on the dessert menu, so I asked Barbie for a dish of the poached pears that had been on my salad. :-) They were good, though some of them were a little too crisp. They would have even better with some cinnamon-sugar.
Lee ordered one of his favorites: Tahitian Vanilla Creme Brulee. This is another selection that is always excellent.
After dinner we went to The Cadillac Lounge and had some Moet Ice Imperial champagne. I talked about this more in my cruise blog, but here's a photo of the glass, with the sliced strawberries, orange, and sprig of mint. It was very pretty.
On our first day at sea we had brunch at Palo. This is always a wonderful experience. We were the first ones in the restaurant, so were the first people to see the buffet, and I was able to take photos before anyone had been through it and messed up the arrangement. :-)
A Peach Almond Souffle is a new offering among the hot entrees. We didn't try it, though now I wish we had - all in the name of research, of course. :-)
I enjoyed a selection of chilled items, such as jumbo shrimp cocktail, hummus, caprese salad and several pastry items.
Lee's plate was a little more colorful, with a grilled scallop, foccacia, grilled vegetables, cheese, and one of those wonderful sticky buns.
For round 2 I had some fruit, cheese, marinated olives and artichokes, and salmon mousse. The two cheeses (port cheddar and sage cheddar) were especially good. I wasn't a fan of the salmon mousse.
I ordered the Chicken Parmesan. That a specialty at Palo, and it's always good. Nice crunch on the chicken, but it was tender inside, and I like the tomato sauce.
Lee is a pizza fan, so he had the sausage pizza. He must have liked it, because he ate the whole thing.
A glass of champagne, mimosa, or sparkling cider is included with brunch. We also ordered some additional wine - Lee had a glass of Rosa Regale and I had a glass of prosecco. Both very nice with brunch items.
And then there was dessert, of course. I tried a champagne fruit cup, chocolate covered strawberry, and a pastry twist filled with Nutella.
It was a really nice way to spend part of our morning. There aren't a lot of tables in Palo to begin with, and then they space the diners out so that not all of the tables are occupied at the same time. It's nice and quiet; a very relaxing dining experience.
No lunch for us that day, since brunch was late and we had the early dinner sitting.
We were back in Triton's for dinner again. Because this was a short cruise, Disney combined Pirate Night with Toy Story Night. We had the Toy Story menu in the dining rooms, and the show in the theater, followed by the Pirate Night deck party and fireworks.
The Toy Story menu was new to us, so I was looking forward to trying something different. Many of the menu items were named after characters from the Toy Story movies.
I started with Al's Miso Chicken Noodle Soup. This was supposed to have parsley dumplings in it, but mine had no dumplings, and Lee's had only one. It had a good flavor, with lots of vegetables, but there was no chicken in it.
Next course was Jessie's Flat Asparagus Salad with new potatoes, mache, and endive. This was not at all what I expected; I was expecting lots of greens, and there were hardly any. I don't believe there was any mache - just endive. And radishes, which were not on the menu. But I like radishes, so that was ok.
Lee had The Prospector, which was flatbread with chicken, red onion, pears, walnuts and blue cheese. He enjoyed it.
For my entree I chose Pan-seared Filet of Sea Trout "Lotso". This was served with onion puree and sweet pea and herb dressing. This was not what I expected from the description - rather than onion puree it was served over what seemed like mashed potatoes, and the "sweet pea dressing" was just peas. It really needed a sauce as the fish didn't have a lot of flavor. The entire dish was kind of bland. It was also a pretty small serving.
Lee went with Barbie's recommendation: Sheriff Woody's Favorite Marinated Delmonico Rib-Eye Steak This was a large piece of meat served with sweet potato gratin, collard greens, and baby carrots. He enjoyed his dinner though it was a challenge to finish the steak so he could be in the Clean Plate Club and have dessert.
I was uninspired by the dessert menu, but ordered the Sweet Temptations: Opera Slice, Jessie's White Chocolate Raspberry Truffle Cheesecake (which just took the title of longest dessert name), and Poached Bosc Pear Almond Tart. Surprisingly the cheesecake was my favorite - I'm not much of a fan or cheesecake or white chocolate.
But I ended up not eating much of any of it because Barbie brought me a different dessert: the Silky Chocolate Mousse I'd had the first night. Other than the weird chocolate stuff on top it was good - better than the other dessert choices.
Lee ordered the Buzz Light Ice Cream Sundae, which was bubblegum ice cream, marshmallows, fudge sauce, whipped cream and a cherry. It was very blue. :-) And the ice cream really tasted like bubblegum. And Lee's lips and tongue were very blue when he finished it. Lee really enjoyed it. :-)
Overall I was disappointed with the Toy Story menu. The menu descriptions didn't match what I received so I didn't get what I was expecting. Also, the serving size of all the items that I had were pretty small. Now, the selections Lee made (with the exception of the soup) were very generous, so perhaps I just didn't make good choices - but still, I normally expect the serving sizes to be pretty consistent.
On our second sea day we went to Triton's for breakfast. I ordered oatmeal, and fresh fruit and yogurt, with a side of scrambled eggs. Nothing too magic about that. :-) I expected that the fruit would be berries and raisins and maybe bananas, but it was melon - and mostly watermelon, at that. Melon with yogurt was very odd.
Lee had the Disney Cruise Line Breakfast Trio, with French toast, Belgian waffle, pancake, and bacon. He enjoyed it. The French toast had cinnamon sugar on it, and looked pretty good.
One issue I've had on Disney cruises with hot beverages, especially at breakfast, is that the cups are ridiculously small. The servers are pretty good about coming around with coffee, but I drink tea, and there's a lot of times I'm not even offered additional hot water for my too-small cup. I found the servers on this cruise were much more attentive, and only once was I not offered additional hot water - and a couple of times it was refilled twice. Of course my favorite was Palo, where they brought me a personal pot of hot water, and then refilled that.
We went back to Parrot Cay for lunch. It was a seafood buffet, similar to what was offered on embarkation day. This is actually Lee's plate.
He had a couple of desserts, too.
Our final night dinner was in Animator's Palate. The Wonder is the only Disney ship that still has the original technology in Animator's Palate. It still looks good, and had I not seen the newer version of Animator's in the other ships I think I would still be pretty impressed.
The menu has had some changes over the years. I was disappointed that my favorite appetizer, the Rock Shrimp and Caramelized Onion Cheesecake, is no longer on the menu. Barbie said that too many guests were confused by it, and expected it to be sweet when it was savory. Instead I ordered the Tomato Tarte with goat cheese and radish salad. It was excellent - maybe the best appetizer that I had. The crust was puff pastry, and it was nice and crispy. It was also a good-sized serving. I shared a little with Lee, but I ate most of it.
Lee had the Black Truffle Pasta Purseittes. It was tortellini filled with truffle-scented cheese and served with a champagne sauce. He enjoyed them.
Next for me was Arugula and Curly Endive Salad with chorizo, dried figs, and a cider dressing, though I requested that the chorizo be left off. The greens were good and I liked the dressing, but the figs were a bit odd.
Lee ordered the Baked Potato and Cheddar Cheese Soup. This one has been on the menu as long as I've been cruising, and it's always been pretty good.
As my entree I had the Seared Red Snapper with scallops, served over crushed potatoes. The menu said it was served with salsa verde, but as you'll see in the photo, that's a red sauce and not a green sauce. :-) I don't care for scallops, so I gave that to Lee, but the fish was good. (And Lee says the scallop was very good.)
Lee had the Ginger-Teriyaki Dusted Angus Beef Tenderloin, served with bok choy, wasabi mashed potatoes and a tamarind-BBQ reduction which he really enjoyed.
There was a new item on the menu that looked very interesting: Potato, Celeriac, and Onion Gratin, so I ordered that too. It was served over collard greens, which did not appeal to me, but the gratin was very good. Rich and cheesy and very filling. I would order this again, but request steamed broccoli in place of the collard greens.
Lee and I both ordered the Crunchy Walnut Cake. The name of this does not at all describe it - it's quite misleading. It's really a pretty nice dark chocolate mousse cake with a nut and chocolate crust. It was pretty good. And it didn't have that weird layer of chocolate gelatin on top. :-)
The next morning we were back in Animator's Palate for our early (7:00) breakfast. As usual, there weren't a lot of early morning diners; only one other couple from our table was there. This is a pretty basic menu - they want to feed us fast and get us off the ship. :-)
I was pretty boring - just had granola and yogurt.
Lee ordered his usual: The Chef's Farewell. It's an open-faced omelet with peppers, BBQ chicken, onions, and Swiss cheese that he really enjoys.
And that was our last meal aboard a Disney ship until November, when we'll be back on the Dream for a four-night cruise.
I'd say that overall the food was good but not outstanding. As I mentioned I was pretty disappointed in the Toy Story menu, though the Animator's Palate menu had some new (to me) offerings that I really enjoyed. I wish that the descriptions on the dessert menus were more accurate. There's menu items that aren't at all what I expect based on the writeup, some that when I see them I wish I'd ordered them, and others that I'm disappointed in because they don't live up to my expectations. Lee and I talked some about this after the cruise and he has a theory that sometimes the food that gets delivered to the ship for a given cruise either doesn't have enough of some ingredients or they are not of good enough quality, so the chefs improvise and swap ingredients.
Page 1 of 5 »