Jim's Attic: Where in the World is Mr. Limpet?
Disney Historian Jim Korkis goes up into his imaginary attic to rummage around his archives and often stumbles across an unusual story about Walt Disney World. Those who have met me know that I take real joy in talking about Walt Disney.
Instead of pondering where in Walt Disney World is Mr. Limpet, some readers may simply be asking "Who is Mr. Limpet"?
"The Incredible Mr. Limpet" was a film released by Warner Brothers in 1964. It was a combination of live-action and animation. The film was the last animation work done by the Warner Brothers studio, famed for Bugs Bunny, Daffy Duck and Porky Pig, before officially shutting down all production and outsourcing future animation to other companies run by former employees like Friz Freleng and Chuck Jones.
Actor Don Knotts plays a mild-mannered fellow named Henry Limpet who in 1941 is classified as 4F and cannot join the Navy to serve his country as World War II rages. Deeply depressed, Limpet, on a trip to Coney Island, falls into the water and magically (through the miracle of hand drawn, cel-painted animation) transforms into a blue-colored tilefish, still sporting his distinctively round lense glasses.
He is now able to help the U.S. Navy hunt down and destroy Nazi U-boats to help win the war.
One of the premieres of the film was shown in a huge underwater theater at Weeki Wachee Springs, Florida (roughly an hour drive north of Tampa) where the famous human mermaids had entertained countless guests since 1947. The film was projected on an underwater screen for 250 guests who sat 20 feet below the surface of the water.
What does all this have to do with Disney other than the fact that Don Knotts performed in a handful of later Disney films including "The Apple Dumpling Gang" (1975)?
Well, the character designer and animation director (who was later replaced by Robert McKimson because of health issues) was the legendary Vladimir "Bill" Tytla renowned for his memorable animation on Chernaborg the demon in "Fantasia", Stromboli the evil puppeteer in "Pinocchio" and little baby Dumbo taking a bath in "Dumbo".
Other folks who worked on the film, like Producer John Rose, also worked at Disney earlier in their careers.
Disney animators so admired Tytla's work that as an homage they included Mr. Limpet in the final frozen pose at the end of the song "Under the Sea" in the animated feature "The Little Mermaid". Look carefully in the upper right hand corner and there is a blue tilefish wearing Limpet's glasses and the unmistakable Don Knotts lips.
So when it came time to build "The Little Mermaid: Ariel's Undersea Adventure" attraction at Disney California Adventure, Imagineers also included an homage to Mr. Limpet who most people had never discovered in the original film.
Just beyond Ariel in the "Under the Sea" scene directly behind and to the right, hidden behind a clam shell and in the seaweed and not lit, Mr. Limpet peers at Flounder dancing with the Carmen Miranda fish across the track.
Animators and Imagineers often put in little "jokes" and "homages" for their own amusement and in the old days, they were completely undiscovered by Disney fans. However, with today's technology, nothing seems to escape the notice of Disney detectives so as early as the soft openings of the attraction, photos and directions on how to find Mr. Limpet were posted prominently on the internet.
When it came time to re-create the attraction in the New Fantasyland at the Magic Kingdom, the Imagineers in good conscience could no longer include the figure that was the intellectual property of another studio and so Florida, that hosted the underwater premiere of the original film nearly fifty years ago, is Limpet-less. Or is it? Unlike Mr. Limpet, my lips are sealed.
RELATED LINKS
====================
Check out Jim's other "From the Attic" Blogs
Full features from the Walt Disney World Chronicles series by Jim Korkis can be found in the AllEars® Archives: http://allears.net/ae/archives.htm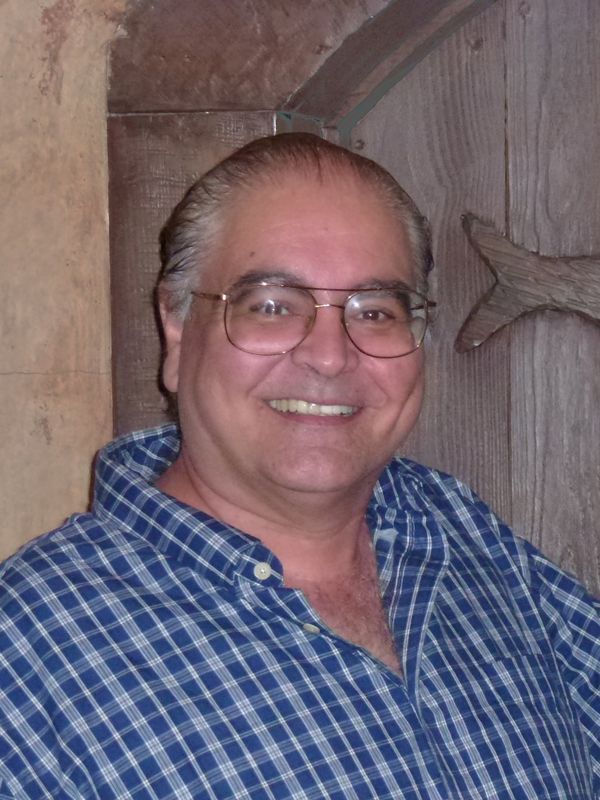 ABOUT THE AUTHOR:
Jim Korkis is an internationally respected Disney Historian who has written hundreds of articles about all things Disney for more than three decades. As a former Walt Disney World cast member, his skills and historical knowledge were utilized by Disney Entertainment, Imagineering, Disney Design Group, Yellow Shoes Marketing, Disney Cruise Line, Disney Feature Animation Florida, Disney Institute, WDW Travel Company, Disney Vacation Club and many other departments.
He is the author of three new books, available in both paperback and Kindle versions on Amazon.com:
The Book of Mouse: A Celebration of Walt Disney's Mickey Mouse
Who's Afraid of the Song of the South
"The REVISED Vault of Walt":