The Hidden Handprints of The Magic of Animation
On May 1, 1989, the Disney MGM Studios officially opened with a dedication ceremony led by then CEO Michael Eisner. However, not long afterwards on that same day, there was another dedication ceremony in front of The Magic of Disney Animation building.
Roy E. Disney talked at podium set up in the front of the attraction where he emphasized that hand drawn animation was really the focal point of the Disney Company. He continued that animation was the start of the Disney Company and that with the newly opened Disney Feature Animation Studio Florida "a new day for animation will be dawning".
The Little Mermaid would debut in November, just six months later, proving Roy absolutely correct.
Joining in the dedication were several Disney Legends who had made significant contributions to animation: Frank Thomas, Ollie Johnston, Ward Kimball, Marc Davis, Ken O'Connor and Ken Anderson.
The one snag in the ceremony was a literal snag as the cover over the elaborate animation film strip sculpture at the front of the building did indeed get caught on a pointy outcropping of the sculpture. Amid the fanfare, releasing of balloons and applause, several Disney executives struggled in a tug of war to release the red cover from it entanglement and eventually succeeded.
There was also a ceremony where these six animation legends put their handprints and autographs into cement blocks to be placed in an alcove of the animation courtyard inside the building.
Originally, the attraction was configured so that guests could not see these three rectangular blocks placed in the ground. However, today, the area (head to the Meet and Greet section and the area is between the Animation Theatre Exit and the Character Department) is open for guests to discover them and take photographs.
While Ken Anderson, Marc Davis and Ward Kimball were Imagineers at the time, they got their starts in the world of animation. Davis was responsible for the design of characters like Tinker Bell and Princess Aurora. Kimball was the animator who designed Jiminy Cricket and the Cheshire Cat. Anderson was the designer of Shere Khan and Pete's Dragon, Elliot. All of them had contributed significantly to many of the Disney animated features.
Ken O'Connor was known as one of Disney's top layout artists and art directors. His work included the magical coach in "Cinderella," the marching cards in "Alice in Wonderland," and the dancing hippos in "Fantasia".
Frank Thomas and Ollie Johnston stayed in animation their entire career but also collaborated on several books including the definitive book on Disney animation entitled "Disney Animation: The Illusion of Life". Their animation began with work on the dwarves in Snow White and the Seven Dwarfs and continued through The Fox and the Hound where both worked on the young Tod and Copper.
The original intention was that there were would two legends to one block as demonstrated on the one featuring Frank Thomas and Ollie Johnston, longtime friends as well as co-workers. Their hands and signatures are neatly and symmetrically imprinted, along with an impression of their pencils. This was how all the blocks were to look.
However, another block features three handprints and signatures: Marc Davis, Ken Anderson and Ken O'Connor, once again with impressions of their drawing pencils. Yet, Anderson's signature seems crowded and his last name curves downward as if squeezed for space or an afterthought.
The secret is clear on the final block knowing the behavior of the exuberant Ward Kimball, an extrovert known for being an unpredictable maverick. Not only did he make sure his pencil was broken before being imprinted unlike his fellow legends, he also spread his fingers wide so he could make a second impression and close examination will reveal that he has six fingers on each hand, something that most guests miss at a casual glance.
Also, in a fit of high spirits, he filled the bottom half of the block with a quick drawing of Mickey Mouse's head in the space that was going to be filled by Ken Anderson. Who would be so bold as to wipe out a Mickey Mouse drawing by the legendary Kimball? Apparently, no one. So Anderson squeezed in to a space on another block.
Today, these hidden handprints are available for every DHS guest to enjoy and now, you know the secret behind them.
If you have earlier photos of these handprints to share, when they were much newer, please let us know!
RELATED INFORMATION AND LINKS
Disney Historian Jim Korkis goes up into his imaginary attic to rummage around his archives and often stumbles across an unusual story about Walt Disney World. Those who have met me know that I take real joy in talking about Walt Disney.
====================
Check out Jim's other "From the Attic" Blogs
Full features from the Walt Disney World Chronicles series by Jim Korkis can be found in the AllEars® Archives: http://allears.net/ae/archives.htm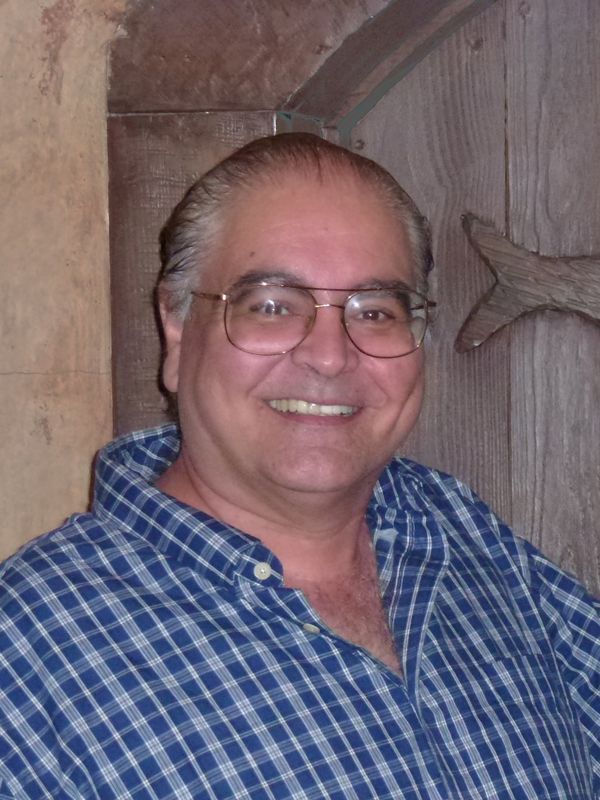 ABOUT THE AUTHOR:
Jim Korkis is an internationally respected Disney Historian who has written hundreds of articles about all things Disney for more than three decades. As a former Walt Disney World cast member, his skills and historical knowledge were utilized by Disney Entertainment, Imagineering, Disney Design Group, Yellow Shoes Marketing, Disney Cruise Line, Disney Feature Animation Florida, Disney Institute, WDW Travel Company, Disney Vacation Club and many other departments.
He is the author of three new books, available in both paperback and Kindle versions on Amazon.com:
The Book of Mouse: A Celebration of Walt Disney's Mickey Mouse
Who's Afraid of the Song of the South
"The REVISED Vault of Walt":
The previous post in this blog was A Taste of Northern Italy on the High Seas at Palo.
The next post in this blog is Jim's Attic: A Short History of Tony's Town Square Restaurant .