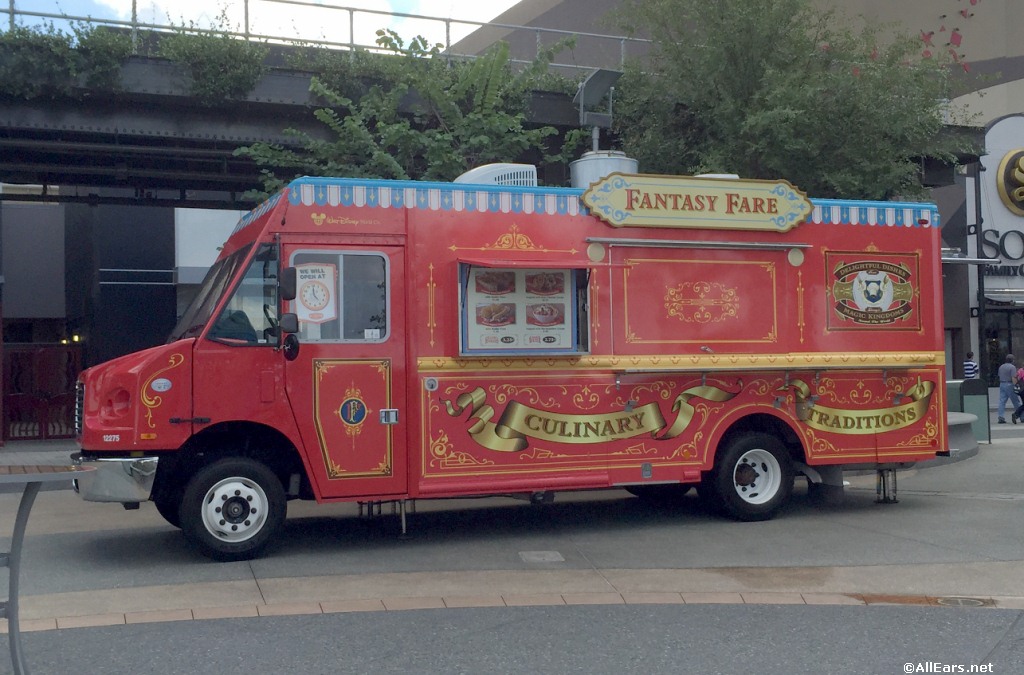 This June 2 and 3, Disney Springs will host "Springs Street Eats," which will highlight the fare from eight Central Florida food trucks, including some from Disney Springs' own Exposition Park.
The visiting food trucks scheduled are:
-- Fantasy Fare, with fan favorites found at Disney theme parks around the world, like the famous Hand-dipped Corn Dog.
-- World Showcase of Flavors, with signature sandwiches inspired by the cuisine featured at the Global Marketplaces during the annual Epcot International Food & Wine Festival.
-- Caketeer, which offers high quality gourmet cupcake and custom cake products throughout the Downtown Orlando and Central Florida area, made using the finest culinary-grade ingredients.
-- Philly's Best Cheesesteaks, which claims to have the best cheesesteaks in or out of Philadelphia.
-- 900 Degreez Pizza, with a bespoke imported Italian wood-fired oven that can cook a pizza in an unbelievable 90 seconds.
-- Magic 4 UR Palate, with creative dishes that are appealing to the eye and at the same time arouse the taste buds.
-- The London Fish and Chippy -- homemade beer batter with specialty haddock fish and chips
-- Tikiz Shaved Ice, offering ice cream as well as refreshing Hawaiian Shaved Ice.
The event will also include live entertainment.
Spring Street Eats will be held in the West Side neighborhood outside of Cirque du Soleil Friday, June 2 from 4 to 11 p.m. and Saturday, June 3 from noon until 11 p.m.