I have been keeping tabs on the "soft" opening of the new/remodeled pool at the Caribbean Beach Resort.The pool's soft opening was supposed to take place on Labor Day Weekend. But do to Tropical Storm Fay, the opening was pushed back to the weekend of September 5th. That was last I had heard before heading out on Deb and Steve Cruise on the Disney Magic last week. Upon arriving home last Saturday, I went to check on the pool only to find it still closed. Sources told me they were waiting on the final permits from the state inspectors. Well, I am happy to report that the pool opened yesterday, Wednesday, September 10th.
I stopped by the resort last night to check on the status of the pool. I must confess these photos are not the best for several reasons. First, it was raining and second I was using my iPhone while trying to hold on to my umbrella in the wind and rain. I ended up soaked but it was for a good cause.
We have received so many emails from our readers who will be traveling to the Caribbean Beach Resort this month that I thought you would forgive the dark photos. By the way, 15 minutes after arriving at the resort, the pool was closed due to severe weather conditions. I was stuck under the Banana Cabana while I waited for the storm to pass. There were worst places I could have been. LOL
Since the Caribbean Beach Resort is my "adopted" resort for AllEars.Net, I will be working on updating the information page when I can get some pictures on a sunny day.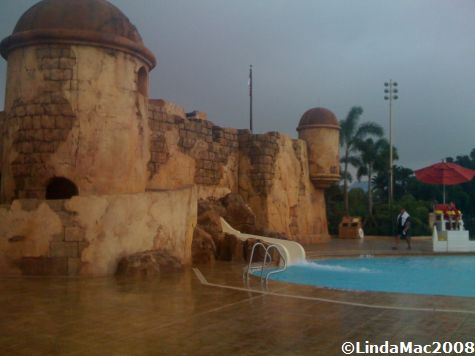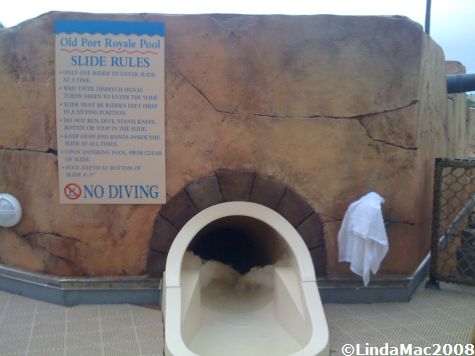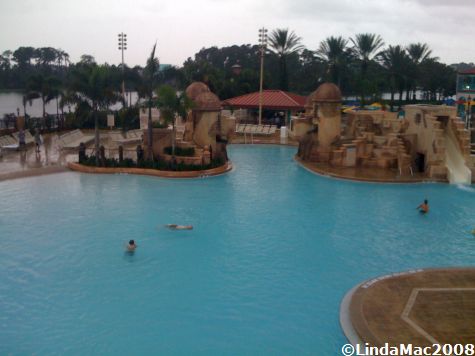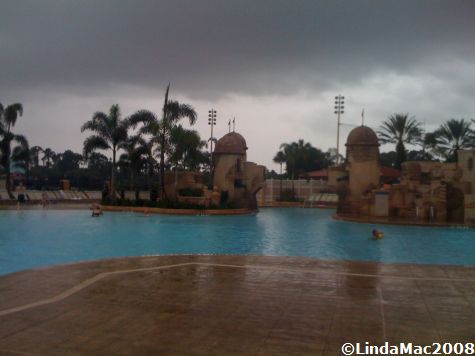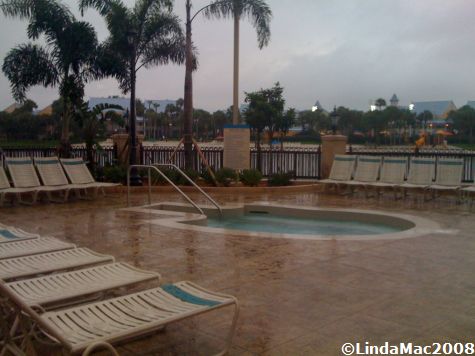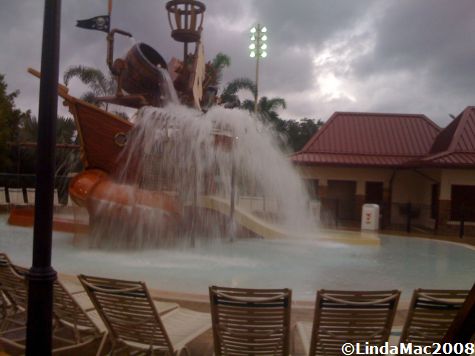 These are photos of the newly remodeled women's room at the pool. For obvious reasons, I don't have any photos of the men's room. There is also a family bathroom.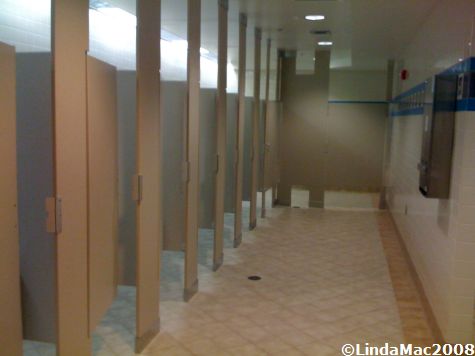 The previous post in this blog was Kidani Village Construction Update - Disney Vacation Club.
The next post in this blog is Disney Magic Deb and Steve Cruise - Castaway Cay Day 2 Pt 1.