The All Ears Dole Whip Meet was a hugh success. I would like to thank everyone who took the time stop by and chat with us last Friday at Magic Kingdom. By my count, I would guess All Ears team members Mike Scopa, Michelle Scriber-MacLean, Steve Barrett and myself were joined by 35 All Ears® readers and fans.
I know I can speak for all us when I tell you what a wonderful time we had meeting everyone. Thanks to Deb Wills for posting the first group of photos while we were having fun at the Dole Whip Meet. Dole Whip Meet and Greet Photos, Part I
So as I wait from Tropical Storm Fay to make its way to Orlando I thought I would finish posting the photos from this past weekend. Who knows at this time tomorrow I may not have any power. The skies are already starting to change as the storm appoaches. Enough about the storm. Sorry, I went off track.
My favorite part of meeting everyone was hearing the stories about why they were visiting Walt Disney World and how they used the All Ears to help with the planning.
Bob was traveling with his parents who had not visited the parks in over 30 years and they left all the planning to him. Shannon and her daughter, Steffanie from Texas, are new Disney Vacation Club members and were using their points for the very first time. You get the idea.
I think everyone had a fantastic time. I did forget to do one thing, I never had a Dole Whip.
Mike Scopa speaking to All Ears Readers


Steve Barrett visits with Jim and his family from New York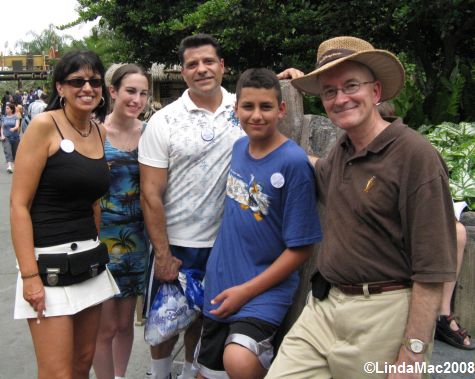 Here's a lucky group as you can tell from their "ears". Iliana and her family from Miami


Michelle hands out All Ears buttons to Sherri and her children.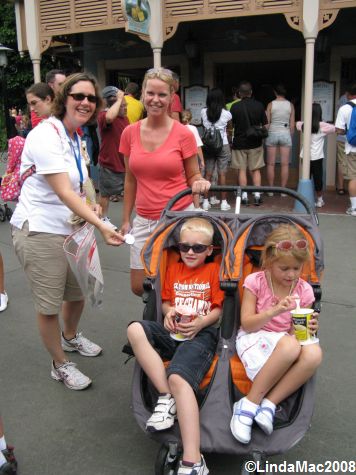 These guys made sure they didn't miss a chance to have a Dole Whip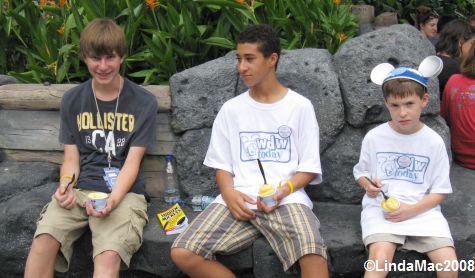 All Ears readers from left to right. Richard, Yi-Fang (1st Time Visitor), Carol, Bob, Cindy and Cole


Michelle's husband Andrew entertains the children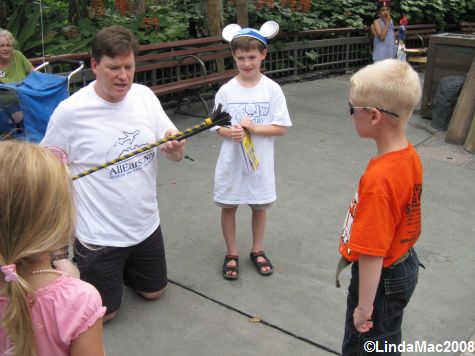 Michelle with Steffani and Shannon from Texas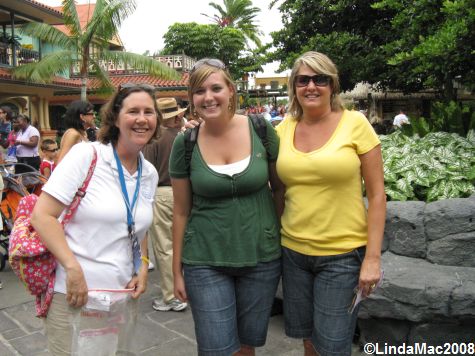 Thank you again to everyone who came out to visit with us at the All Ears Dole Whip Meet.
The previous post in this blog was All Ears® Magic Kingdom Dole Whip Meet - 8/15/08.
The next post in this blog is Caribbean Beach Resort Pool Update - this update includes water!.