I had the honor of being invited to the official opening of Disney's Hollywood Studios' newest attraction, Journey Into Narnia - Prince Caspian, on Thursday, June 26.
The handsome and regal Prince Caspian made a grand entrance, arriving on horseback while waving to the crowds. The ceremony took place inside the newly designed theater.
I had a chance to speak to Dave Hoffman, art director for Walt Disney Imagineering, who led the Imagineering team for this project. When I asked what we could expect, here is how he described what we were about to experience:
"Guests will be immersed in an extension of the film. Unlike the previous version, which was more a movie trailer, this attraction is a unique way of putting guests into the film." For this reason, he added, they didn't feel it was necessary to open the attraction to coincide with the movie's opening.
Journey Into Narnia - Prince Caspian is located on Soundstage 4, in between the new Toy Story Midway Mania and Walt Disney: One Man's Dream.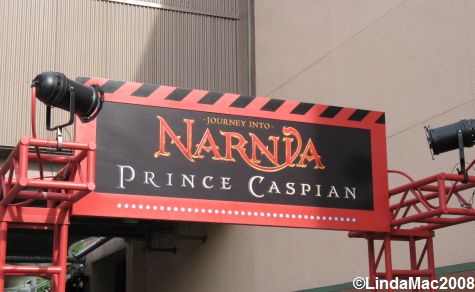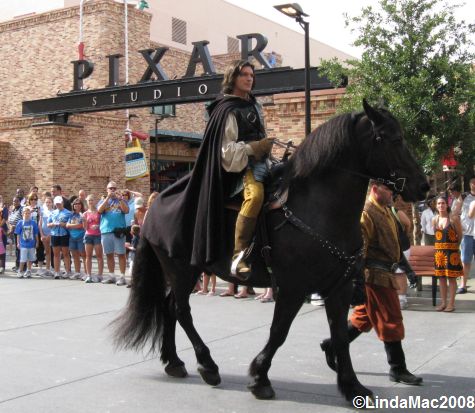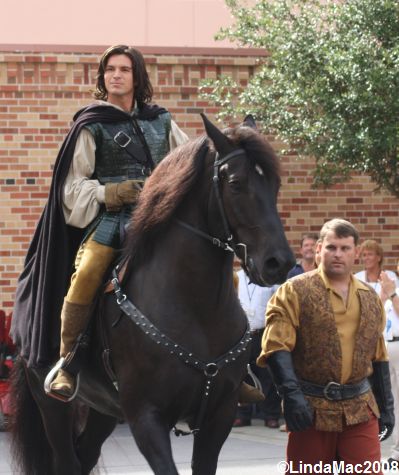 This is the current but temporary meet and greet location that has existed since the movie opened in May.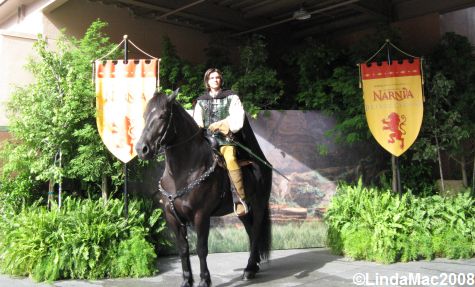 The queue has changed, and now has two lines -- one for the attraction only and the other for people who want to meet Prince Caspian and then experience the attraction. The structure on the right side will become the home for the Prince Caspian meet and greets. The TV monitors offer trivia questions.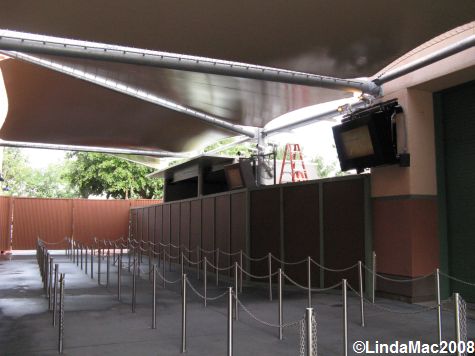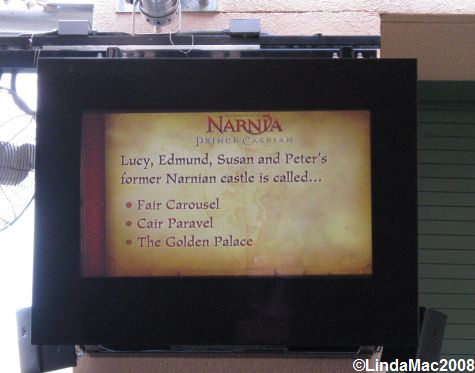 As we enter, the previous attraction's wardrobe has been replaced by a stone entrance to Aslan's How. We are entertained by a brief film clip in which director Andrew Adamson discusses the film's worldwide locations and the long hours it took to create the make-up for many of the characters.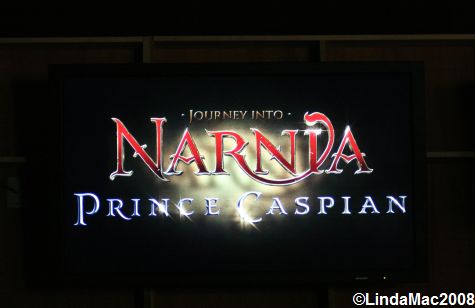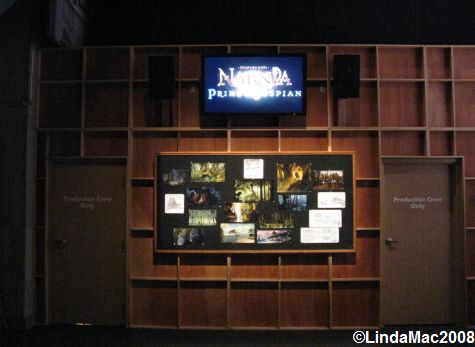 Next we enter Aslan's How. As a special guest for this opening event, the gentleman in the photo, whose name is Simon Needham (I think) introduced actor Warwick Davis, who was in the Studios to host Star Wars Weekends. The lights were on in the background, which is Aslan's How, but this will not be the case when the general public enters.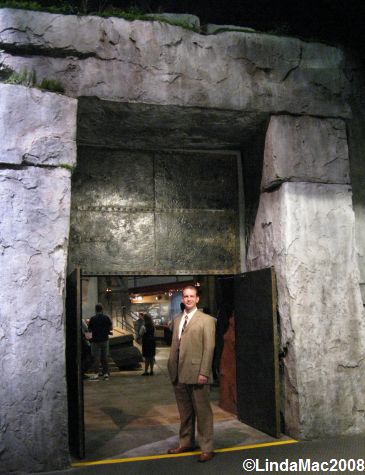 Tomorrow I will take you inside Aslan's How and more...
The previous post in this blog was Star Wars Weekends 2008 at Disney's Hollywood Studios.
The next post in this blog is Journey Into Narnia - Prince Caspian Attraction Opens at Disney's Hollywood Studios: Part 2.