Jim's Attic: Missing Merlin
Jim's Attic: Missing Merlin
By Jim Korkis
Every two weeks, Disney Historian Jim Korkis goes up into his imaginary attic to rummage around his archives and often stumbles across an unusual story about Walt Disney World.
"Allow me to introduce myself. I am Merlin, adviser to King Arthur and right now it is my job to discover which one among you is qualified to be temporary royal ruler. Since the responsibilities are so great, I will be selecting several people throughout the day to share these burdens of leadership. So, have no fear! If you get selected, it is just a part time job!"
Not only do I personally miss the Sword in the Stone Ceremony with Merlin in the Magic Kingdom, but the walk-around Merlin has been missing since 2006 even though he is the star of the popular Sorcerers of the Magic Kingdom interactive experience.
What a missed opportunity not to have Merlin personally welcoming new apprentice sorcerers or dedicating the New Fantasyland!
Disneyland, as part of the Limited Time Magic promotion, temporarily brought back a truncated version (no comic performer) of the beloved Golden Horseshoe Revue from January 10, 2012 through February 4, 2012 to packed houses.
However, reportedly, a handful of guest complaints about the raciness of the can-can dancers and Miss Lilly going out into the audience to harmlessly flirt help doom the show being temporarily revived at WDW's Diamond Horseshoe.
If Walt Disney World would really like to do a Limited Time Magic entertainment promotion, then I would cheer for a return of Merlin, especially since the mechanics of the sword still work fine and several "friends" of Merlin are still employed by the company, as well as director Chris Oyen, who shepherded the original show for over a decade as well as doing writing on the script.
"Walt [Disney], the wizard, never knew that I patterned Merlin the magician after him when I wrote the script," remembered storyman Bill Peet who gets sole credit for scripting the 1963 animated feature "Sword in the Stone". "In his book, T.H. White describes the wizard as a crusty old curmudgeon, argumentative and temperamental, playful at times and extremely intelligent. Walt was not quite a curmudgeon and he had no beard, but he was a grandfather and much more a character, and in my drawings of Merlin, I even borrowed Walt's nose."
The beloved live action show where Merlin selects a young guest from the audience to attempt to pull the sword from an anvil to become the new temporary ruler of Fantasyland (until the next show in a half hour) premiered at Disneyland in the Summer of 1983 after the opening of the New Fantasyland so this year marks Merlin's 30th anniversary as a park character.
At Walt Disney World's Magic Kingdom, the show opened in 1993 (though other sources claim 1994) and delighted guests until its final performance on August 15, 2006.
I clearly remember the August 15th date because that is my birthday and in the Fall of 1995, I assisted in the portrayal of Merlin. When I was a "friend" of Merlin, people could clearly see what Disney costumers called "Santa Claus cheeks" and the animated black eyebrows barely hidden by glued on white eyebrows.
The costume was heavy, the props cumbersome and eager autograph seekers often thought the character was Father Time or Pagemaster from the 1994 film but it was a delightful little show that gathered substantial crowds.
My personal feeling is that Fantasyland could use a little more magic and the man for the job is a return of Merlin.
RELATED LINKS
====================
Check out Jim's other "From the Attic" Blogs
Full features from the Walt Disney World Chronicles series by Jim Korkis can be found in the AllEars® Archives: http://allears.net/ae/archives.htm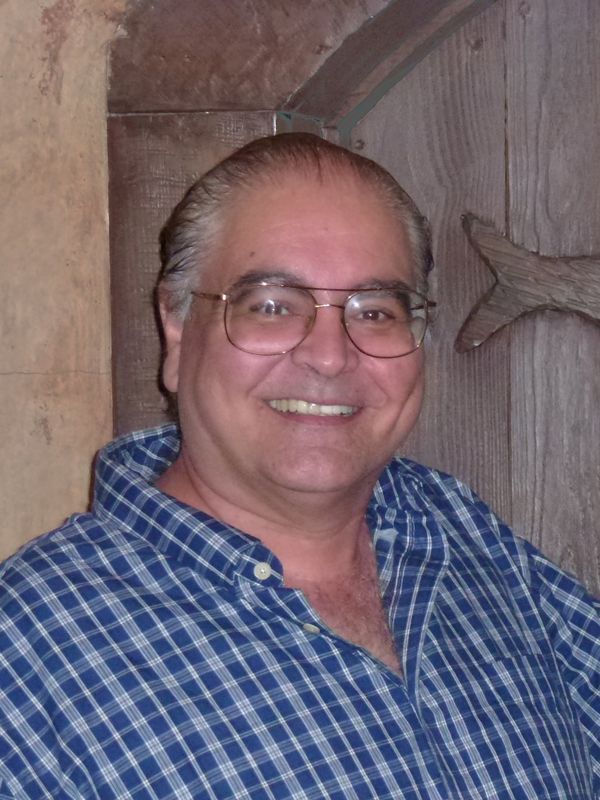 ABOUT THE AUTHOR:
Jim Korkis is an internationally respected Disney Historian who has written hundreds of articles about all things Disney for more than three decades. As a former Walt Disney World cast member, his skills and historical knowledge were utilized by Disney Entertainment, Imagineering, Disney Design Group, Yellow Shoes Marketing, Disney Cruise Line, Disney Feature Animation Florida, Disney Institute, WDW Travel Company, Disney Vacation Club and many other departments.
He is the author of three new books, available in both paperback and Kindle versions on Amazon.com:
The Book of Mouse: A Celebration of Walt Disney's Mickey Mouse
Who's Afraid of the Song of the South
"The REVISED Vault of Walt":