Remembering Body Wars
Jim's Attic: Remembering Body Wars
By Jim Korkis
When Tom Staggs, Chairman of Walt Disney Parks and Resorts announced more information about the Avatar themed area coming to Disney Animal Kingdom, he stated that "Guests will also discover what it feels like to soar into the sky riding a Banshee." A Banshee is a predatory flying creature imagined by the film's director James Cameron to somewhat resemble a dragon that inhabits the mountainous region of Pandora.
Reportedly, this experience will be created using the same motion simulator technology used in the Star Tours attraction with some enhancements.
My interest in this new attraction is tempered by the memory that while I could handle Star Tours (although other guests can't), I always had difficulty with the Body Wars attraction that utilized the exact same technology.
Both attractions used a simulator (Rediffusion ATLAS-Advanced Technology Leisure Application Simulator) that consists of a cabin supported by six servo actuators ("legs"). The actuators are powered hydraulically and driven automatically using electrical drive signals received from a free-standing motion-control cabinet.
The actuators provide "six degree of freedom movement" so the cabin can be moved in planes representing heave, surge and sway and in axes representing pitch, roll and yaw independently or in any combination.
In fact, the success of Star Tours in 1987 inspired the Imagineers to try developing an "inner space" attraction of a miniaturized submarine-like probe journeying through a patient's body just like in the film Fantastic Voyage (1966) for the "Wonders of Life" pavilion at Epcot in 1989.
The new attraction was called Body Wars most likely because Disney guests called Star Tours the Star Wars ride or just Star Wars.
The probe's captain, Jack Braddock (Tim Matheson from Animal House) set out on a fairly routine medical mission with a crew of civilian observers accompanying him. The submarine and crew were miniaturized by a "particle reducer" to the size of a single cell and beamed inside the human body to rendezvous with Dr. Cynthia Lair (Elizabeth Shue who starred in Disney's Adventures in Babysitting), an immunologist who also has been miniaturized to study the body's response to a splinter lodged beneath the skin. Unfortunately, the mission becomes a high-speed race against time when Dr. Lair is swept from the splinter site into the rush of the bloodstream. Through the pounding chambers of the patient's heart and through the lungs' gale-force winds, the ship rode the body's current in an effort to rescue Dr. Lair. Even after she was safely on board, there are still problems when the ship loses power and heads toward the brain in search of emergency power and escape.
The film was directed by Leonard "Mr. Spock" Nimoy who had recently finished directing Touchstone's Three Men and a Baby. With anatomical images produced by computer graphics and special effects film techniques, it was a remarkably realistic experience. "Even though Body Wars is the shortest film I've ever directed, it presented a new set of challenges," said Nimoy at the time. "We had to take into account that the film will be shown inside a moving theater -- the simulator. So, in order to intensify the sense of motion, we built a set that actually moves, and rocked it during filming to match the pitching and rolling of the simulator." Since the story of the attraction was that guests were in the bloodstream, the Imagineers programmed in movement to mimic the beat of a pulse. That additional movement may be the movement that unsettled countless guests like me who had survived a similar experience on Star Tours without any ill effects.
Some Walt Disney Imagineers felt that it was just the images of being inside a human body with all the yucky "blood and guts" that generated feelings of unease.
Whatever the reason, the experience proved that using the exact same motion control technology could result in drastically different physical experiences. So I cautiously, rather than joyously, anticipate the ability to ride a Banshee.
Did any of the readers of this blog have a similar experience where Body Wars was just too rough an experience?

RELATED INFORMATION AND LINKS
Disney Historian Jim Korkis goes up into his imaginary attic to rummage around his archives and often stumbles across an unusual story about Walt Disney World. Those who have met me know that I take real joy in talking about Walt Disney.
====================
Check out Jim's other "From the Attic" Blogs
Full features from the Walt Disney World Chronicles series by Jim Korkis can be found in the AllEars® Archives: http://allears.net/ae/archives.htm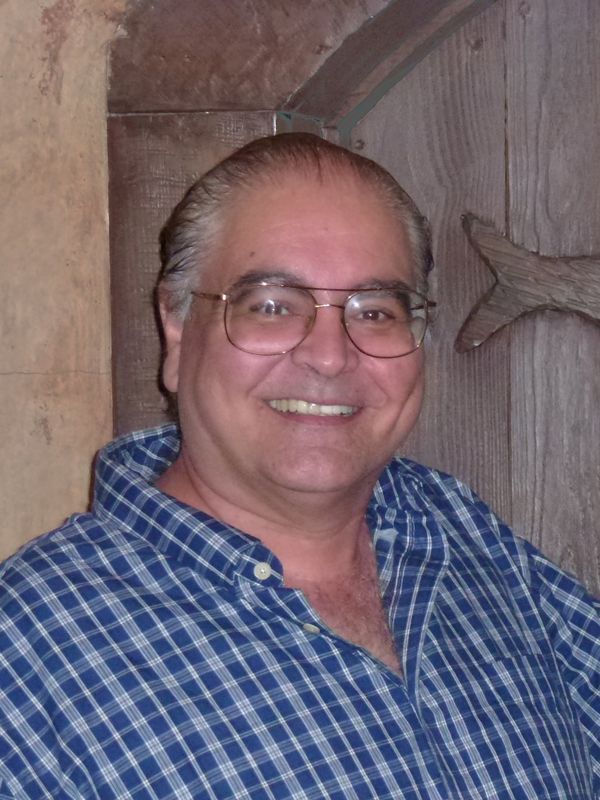 ABOUT THE AUTHOR:
Jim Korkis is an internationally respected Disney Historian who has written hundreds of articles about all things Disney for more than three decades. As a former Walt Disney World cast member, his skills and historical knowledge were utilized by Disney Entertainment, Imagineering, Disney Design Group, Yellow Shoes Marketing, Disney Cruise Line, Disney Feature Animation Florida, Disney Institute, WDW Travel Company, Disney Vacation Club and many other departments.
He is the author of three new books, available in both paperback and Kindle versions on Amazon.com:
The Book of Mouse: A Celebration of Walt Disney's Mickey Mouse
Who's Afraid of the Song of the South AND

"The REVISED Vault of Walt":