Jim's Attic: Theater of the Stars Handprints Part Two
Theater of the Stars Handprints Part Two
By Jim Korkis
In the last installment of my guest blog, I listed some of the handprints that are installed in the forecourt of the Theater of the Stars on Sunset Boulevard at Disney Hollywood Studios.
Listed here are the remainder of those blocks in chronological order. The undated blocks are listed at the end.
These performers had many triumphs in their varied careers but for the sake of space, I have listed their most prominent credit which is usually television related.
Meshach Taylor 10/4/91
Anthony Bouvier, the assistant at at the fictitious Sugarbaker interior design firm in Atlanta, Georgia in the CBS sitcom Designing Women (1986-1993).

Tim Conway 11/26/1991
American comedian known for his many different characters on The Carol Burnett Show (1975-1978) as well as his appearances in Disney live action comedies like The Apple Dumpling Gang (1975).

June Lockhart 11/26/91
Mother in the television series Lassie (1959-1964) and mother Dr. Maureen Robinson in television series Lost in Space (1965-1968).
Vanna White 3/24/92
Hostess on the game show Wheel of Fortune since 1982.
Woody Harrleson 4/6/92
Bartender Woody Boyd in the sitcom Cheers! (1985-1993) although modern audiences probably think of him as Haymitch Abernathy, the District 12 mentor of Katniss, in The Hunger Games (2012).
Ben Vereen 11/3/92
Popular actor, singer and dancer who was nominated for an Emmy for his role as Chicken George in Alex Haley's landmark TV miniseries Roots (1977).
Alex Trebek 11/15/92
Block says "Who is"..Alex Trebek?
Host of the syndicated game show Jeopardy! since 1984.
Fess Parker 11/29/92
Davy Crockett (1954-1955) for the original Disney weekly television show and Daniel Boone in the NBC television series Daniel Boone (1964-1970).
Valerie Harper and Cristina 12/4/92
Rhoda Morgenstern in the television series The Mary Tyler Moore Show (1970-1974) and its spin-off, Rhoda (1974-1978). Cristina is her adopted daughter.

Howard Hesseman 9/17/93
By his handprints he placed the letter "L" with an arrow pointing to his left hand and an "R" pointing toward his right hand.
Disc Jockey Johnny Fever on the sitcom WKRP in Cincinatti (1978-1982) and teacher Charlie Moore on Head of the Class (1986-1990).
Peter Graves 10/2/93
James Phelps, the gruff director of the Impossible Missions Force on the TV show Mission: Impossible (1967-1973, 1988-1990) and as Captain Clarence Oveur in Airplane! (1980).
The following blocks are undated and are listed alphabetically:
Steve Allen
American television personality, musician/composer and author.
Morey Amsterdam
Buddy Sorrell, the comedy writer, on CBS sitcom The Dick Van Dyke Show (1961-1966).
Imogene Coca
American comic actress who worked extensively with legendary Sid Caesar and appeared frequently as a television guest star. She was the irritating Aunt Edna in the comedy film National Lampoon's Vacation (1983).
Florence Henderson
Mother Carol Brady on the ABC sitcom The Brady Bunch (1969-1974).
Jayne Meadows
American actress and wife of comedian Steve Allen. Meadows older sister Audrey played Jackie Gleason's wife on the sitcom The Honeymooners.
In the early years of Disney MGM Studios, there were imprinted blocks made for the forecourt of the Chinese Theater but never installed because of the expense of tearing up the existing concrete, putting in and securing the new block. Those unused blocks were stored backstage but I have no idea where they are today.
In early December 2013, the Disney Company filed paperwork with Orange County to expand the Theater of the Stars, prompting many rumors about what might be planned for the area.
RELATED INFORMATION AND LINKS
Disney Historian Jim Korkis goes up into his imaginary attic to rummage around his archives and often stumbles across an unusual story about Walt Disney World. Those who have met me know that I take real joy in talking about Walt Disney.
====================
Check out Jim's other "From the Attic" Blogs
Full features from the Walt Disney World Chronicles series by Jim Korkis can be found in the AllEars® Archives: http://allears.net/ae/archives.htm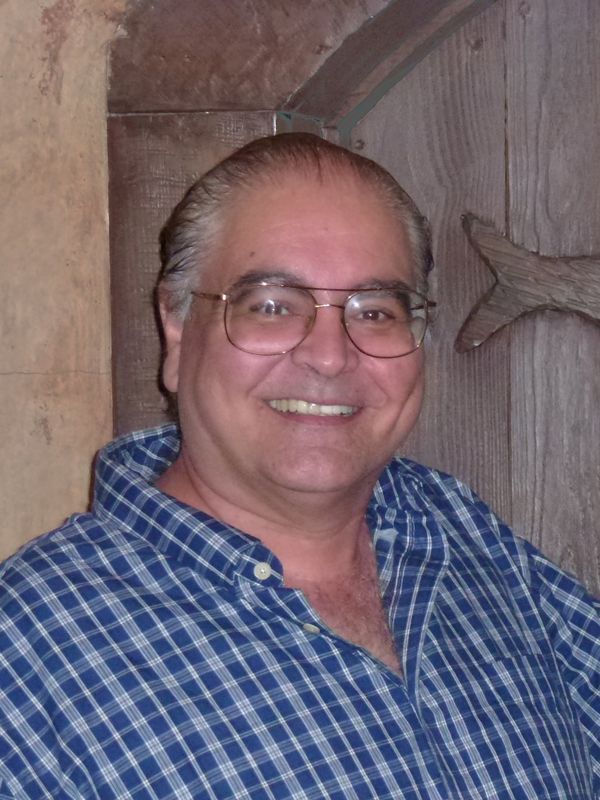 ABOUT THE AUTHOR:
Jim Korkis is an internationally respected Disney Historian who has written hundreds of articles about all things Disney for more than three decades. As a former Walt Disney World cast member, his skills and historical knowledge were utilized by Disney Entertainment, Imagineering, Disney Design Group, Yellow Shoes Marketing, Disney Cruise Line, Disney Feature Animation Florida, Disney Institute, WDW Travel Company, Disney Vacation Club and many other departments.
He is the author of three new books, available in both paperback and Kindle versions on Amazon.com:
The Book of Mouse: A Celebration of Walt Disney's Mickey Mouse
Who's Afraid of the Song of the South AND

"The REVISED Vault of Walt":