Jim's Attic: Gertie the Dinosaur
Disney Historian Jim Korkis goes up into his imaginary attic to rummage around his archives and often stumbles across an unusual story about Walt Disney World. Those who have met me know that I take real joy in talking about Walt Disney.
Jim's Attic: Gertie the Dinosaur
My favorite Walt Disney World theme park is Disney Hollywood Studios, especially in its early years when it was truly devoted to the Hollywood That Never Was.
One of my favorite icons still exists today, the dinosaur shaped ice cream stand in the Echo Lake area.
"Dinosaur Gertie's Ice Cream of Extinction" was built as a tribute to Gertie the Dinosaur, one of the very first animated cartoon stars.
Gertie first amazed vaudeville audiences in 1914 when she was projected life-size onto a movie screen and shared the stage with her creator, Winsor McCay, a popular newspaper cartoonist who was responsible for the legendary "Little Nemo" Sunday comic strip.
He had to draw more than 10,000 drawings to make approximately five minutes of animation. There were no schools or books that taught animation so he had to invent a method to do animation.
He drew each drawing on a 6-inch by 8-inch sheet of translucent rice paper. The paper had to be thin enough for him to see the drawing underneath to trace because he not only had to draw 10,000 drawings of the dinosaur, he had to draw 10,000 drawings of the background that were traced over and over and over. At that time, cels did not exist.
McCay decided to use this innovative animated short film as part of his vaudeville act. McCay would come on stage dressed in a tuxedo with a huge bullwhip like an animal trainer and tell Gertie to lift her leg and on a big movie screen to the side of him, Gertie would lift her leg.
He would pull out a big pumpkin and pretend to toss it to her and on screen she grabbed an animated pumpkin and ate it as the thrown pumpkin disappeared behind the screen.

At the end of the act, McCay would walk up to the screen and an animated McCay would get on Gertie's head and they would leave the scene. The real McCay had already walked behind the screen while people watched Gertie.
As the nearby plaque states: "The themed style of the building is known as 'California Crazy' architecture. It became popular in the 1930s and was designed to attract the attention of potential customers in a big way.
Back in the 1930s and 1940s, the time frame for the park originally, people believed it was the Ice Age that killed off the dinosaurs. That's why it is the ice cream of "extinction" rather than "distinction" that is being sold at this location.
If you watch closely, Gertie is so cold that steam occasionally comes out of her nostrils. The top part of her is covered with snow.
In her original concept sketch and when she first appeared in the park, the green words "Ice Cream" covered with snow curved over the top of her back but over the years, that lettering was removed.
Gertie is in a lake because in her animated cartoon, she is by a large lake throughout the whole film. At one point, she tosses a mammoth into the lake. In another sequence, she almost falls in after she drinks the entire lake dry.
In her film, she is white but she is colored green at the park because the first movie posters of her were colored green because at the time people thought that dinosaurs were green or brown like lizards.
Gertie is located at DHS because she is considered the first example of what is known as "personality" or "character" animation where even though she is just a creation of pen and ink, she seems to have a distinct personality with a wide range of emotions from being shy to being stubborn and as a result seems almost real.
In fact, follow the pathway to a set of steps behind her, and you will see on the walkway where Gertie's feet have cracked the cement as she walked into the lake and left an imprint.
Is it possible she slowly walked to this position and was not placed there by Disney Imagineers? That Gertie is a girl of many secrets.
RELATED LINKS
====================
Check out Jim's other "From the Attic" Blogs
Full features from the Walt Disney World Chronicles series by Jim Korkis can be found in the AllEars® Archives: http://allears.net/ae/archives.htm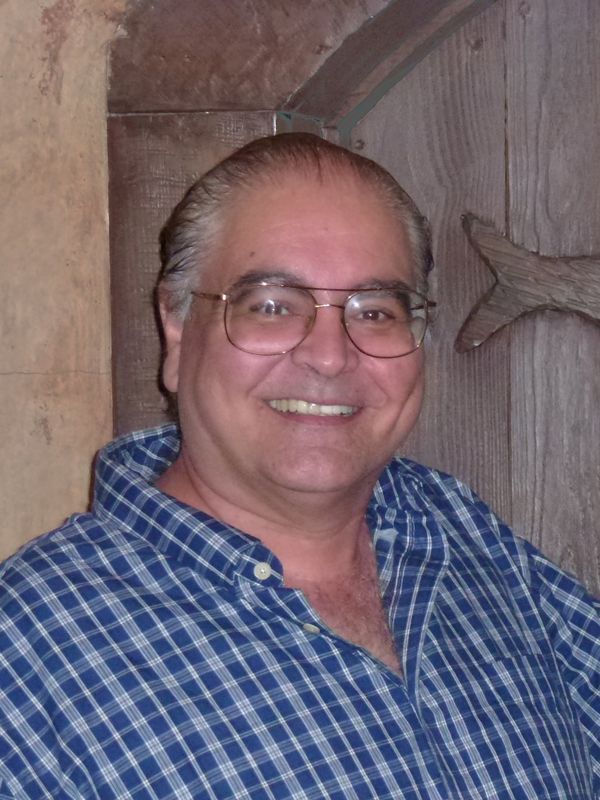 ABOUT THE AUTHOR:
Jim Korkis is an internationally respected Disney Historian who has written hundreds of articles about all things Disney for more than three decades. As a former Walt Disney World cast member, his skills and historical knowledge were utilized by Disney Entertainment, Imagineering, Disney Design Group, Yellow Shoes Marketing, Disney Cruise Line, Disney Feature Animation Florida, Disney Institute, WDW Travel Company, Disney Vacation Club and many other departments.
He is the author of three new books, available in both paperback and Kindle versions on Amazon.com:
The Book of Mouse: A Celebration of Walt Disney's Mickey Mouse
Who's Afraid of the Song of the South
"The REVISED Vault of Walt":