Jim's Attic: The Mickey Mouse Glasshouse Balloon
The Mickey Mouse Glasshouse Balloon
By Jim Korkis
As a young boy, one of my delights was getting a Mickey Mouse helium balloon at Disneyland.
A Mickey ear-shaped latex balloon has actually been around since the 1940s. Filling it with helium so it could float seductively in the air was something unique when it was introduced by Nate Lewis early in 1956 at Disneyland.
Recently, I got a chance to do a lengthy interview with Treb Heining who began his life-long career as a "balloon guy" when he first started selling Mickey Mouse helium balloons at Disneyland in 1969. He was just fifteen years old and he turned the experience he got working at Disneyland for several summers into a remarkable career.

Heining has been responsible for the balloon effects at eighteen Super Bowls, the opening ceremonies of the 1984 Olympics Games, and every Republican National Convention since 1988 as well as two presidential inaugurations.
He is the creator of the "balloon archway" that has become so commonplace but more importantly, he created both the Mickey Mouse helium balloon inside of a clear balloon, known as a glasshouse, as well as the Mickey Mouse helium balloon that lights up specifically for Disney theme parks.
Heining's highly successful Glasshouse Balloon Company, Inc. employs over 50,000 people worldwide and has provided balloon effects for many Disney events.
"The Mickey Mouse balloon is by far the hardest balloon to inflate," Heining told me. "Latex balloons don't do well in the sun or extremely hot temperatures. The sun causes the latex to "oxidize" (turn from a shiny finish to dull) and eventually, as the helium leaks out, Mickey can lose an ear as it deflates.
"In the early days they sold both the Mickey Mouse balloon and also regular round balloons known as Agates. They also experimented with putting a mousehead inside another clear latex balloon. This is where the term glasshouse balloon came from as the guests called this balloon -- a mousehead inside of a clear latex balloon -- 'Mickey Mouse in a glasshouse'."
The problem with this type of balloon was oxidation. The clear outside balloon would age quickly in the sun and as the interior oxidized it made it difficult to see the Mickey Mouse balloon inside of it. So, this experiment was quickly abandoned for just the regular familiar mousehead.
Almost two decades later, working with Henry Unger & Associates in the late 1980s, Heining stumbled on a way to overcome the challenges. Unger introduced him to a Japanese product called the "T" balloon where a small round plastic balloon could cover nine and eleven inch latex balloons.
Playing around with the product, Heining discovered he could make the "T" balloon big enough to inflate a fifteen inch mousehead balloon inside of it.
"Once we had the initial run of product, we decided it was important to test it first before presenting to Disneyland," recalled Heining.
"I approached the Los Angeles County Fair folks about running a balloon concession that September and they loved the idea. That gave us a chance to test the product in all types of conditions including very hot temperatures. The glasshouse balloon performed very well. The outside plastic part kept the latex inside from oxidizing (getting cloudy) and the balloon itself would float for weeks and weeks -- in most cases more than a month.
"The name glasshouse came from a friend -- Karen Lampson -- who told me that guests at Disneyland used to call the Mickey Mouse inside the clear balloon (both latex back then) Mickey Mouse in a glass house. It seemed logical then to call this new balloon: glasshouse.
"Henry set up the meeting with Disneyland and once we walked in with an umbrella of 50 glasshouse, the only question was how soon we could deliver to the Park."
On that first day in 1996, the glasshouse balloon sold in only one location in Tomorrowland outsold three to one the mylar foil balloons sold in five other locations throughout Disneyland.
"The glasshouse balloon took over the number one spot in Outdoor Vending very quickly and remains the top selling balloon of all time," stated Heining.
In 2002, Heining enhanced the experience once again with the introduction of a colorful light up stick inside the balloon.
"Balloons are happy and when done in the right way, create joy for both children and adults. When they see hundreds or thousands perfectly inflated and arranged, it creates its own magic and takes them to a place that nothing else can," Heining told me.
RELATED INFORMATION AND LINKS
Disney Historian Jim Korkis goes up into his imaginary attic to rummage around his archives and often stumbles across an unusual story about Walt Disney World. Those who have met me know that I take real joy in talking about Walt Disney.
====================
Check out Jim's other "From the Attic" Blogs
Full features from the Walt Disney World Chronicles series by Jim Korkis can be found in the AllEars® Archives: http://allears.net/ae/archives.htm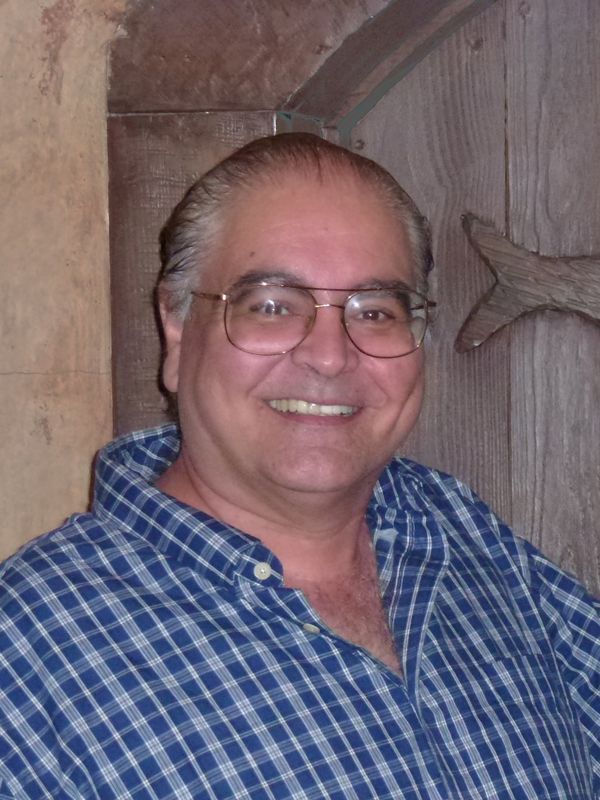 ABOUT THE AUTHOR:
Jim Korkis is an internationally respected Disney Historian who has written hundreds of articles about all things Disney for more than three decades. As a former Walt Disney World cast member, his skills and historical knowledge were utilized by Disney Entertainment, Imagineering, Disney Design Group, Yellow Shoes Marketing, Disney Cruise Line, Disney Feature Animation Florida, Disney Institute, WDW Travel Company, Disney Vacation Club and many other departments.
He is the author of three new books, available in both paperback and Kindle versions on Amazon.com:
The Book of Mouse: A Celebration of Walt Disney's Mickey Mouse
Who's Afraid of the Song of the South AND

"The REVISED Vault of Walt":