Humphrey the Bear at Wilderness Lodge
By Jim Korkis
Disney's Wilderness Lodge Resort is the only Disney resort hotel to have an official mascot, the brown bear. Images and allusions can be found throughout the resort including bear tracks imbeded in the walkways.
To make that potentially fearsome mascot more friendly for younger guests, some of the brown bear images are of the Disney animated character Humphrey the Bear, a lovable, overweight brown bear who lives in the fictional Brownstone National Park.
Humphrey is most prominent on a totem pole on the outside of the Mercantile Store in the lobby of the resort. A smiling Humphrey is at the bottom of the pole supporting frontier garbed Mickey Mouse, Goofy and Donald Duck on top of him.
Over the years, the store has sold exclusive merchandise featuring the image of Humphrey.
In addition, Humphrey pops on signage throughout the resort that many guests fail to notice. On the road leading to the Wilderness Lodge, just to right before the archway, is a round metal sign with silhouettes of Mickey Mouse being followed by Humphrey.
At the entrance to the Villas at Wilderness Lodge is another metal sign with the silhouettes of Mickey walking along and Humphrey riding on top of an old fashioned penny farthing bicycle to mark the bike crossing path.
Only seven Disney cartoon characters have starred in their own theatrical cartoon series. Humphrey the Bear was the last one to do so before the Disney company decided to stop making theatrical cartoon shorts.
Humphrey starred prominently in four Donald Duck cartoons, Rugged Bear (1953), Grin and Bear It (1954), Bearly Asleep (1955), and Beezy Bear (1955).
He was so popular that Disney gave him his own series but only two cartoons were completed, Hooked Bear (1956) and In the Bag (1956).
In addition, Humphrey appeared in the opening credits for the original Mickey Mouse Club television series in 1955 holding the trampoline on which various characters bounce Mickey Mouse high into the air.
Humphrey the Bear does not speak but communicates through expressive grunts supplied by voice man Jimmy MacDonald who also did the voice of Mickey Mouse. Sometimes, director Jack Hannah would step in to supply some of the grunts.
Hannah directed all the Humphrey the Bear animated appearances in the Golden Age of Disney animation and since he lived in the same city where I grew up, I got a chance to interview him many times. He was actually the very first Disney animator I ever interviewed.
"For the sake of something new, we tried the Duck with a bear and it seemed like an immediate success for them to play against each other," Hannah revealed to me in an interview. "Later, when we started thinking of another picture for the bear, it seemed natural to be in a National Forest and that's how the Little Ranger came into being. The Little Ranger always treated his bears like his own pets and I always found that funny as did the audience."
Humphrey has also appeared in cartoons made for television including House of Mouse and Mickey Mouse Clubhouse. He even has a short cameo at the end of the film Who Framed Roger Rabbit.
While Humphrey never appeared in any cartoon featuring him in the circus, he was recently revived to be included in the New Fantasyland expansion. He is prominent on the sign for Big Top Treats "Circus Snacks Galore" with him happily munching away on a caramel apple. In addition, that same image is used on a Storybook Circus poster.
However, while he may sneak over to the Magic Kingdom to grab a tasty treat, his official Walt Disney World home is Wilderness Lodge.
Disney Historian Jim Korkis goes up into his imaginary attic to rummage around his archives and often stumbles across an unusual story about Walt Disney World. Those who have met me know that I take real joy in talking about Walt Disney.
RELATED INFORMATION AND LINKS
Disney Historian Jim Korkis goes up into his imaginary attic to rummage around his archives and often stumbles across an unusual story about Walt Disney World. Those who have met me know that I take real joy in talking about Walt Disney.
====================
Check out Jim's other "From the Attic" Blogs
Full features from the Walt Disney World Chronicles series by Jim Korkis can be found in the AllEars® Archives: http://allears.net/ae/archives.htm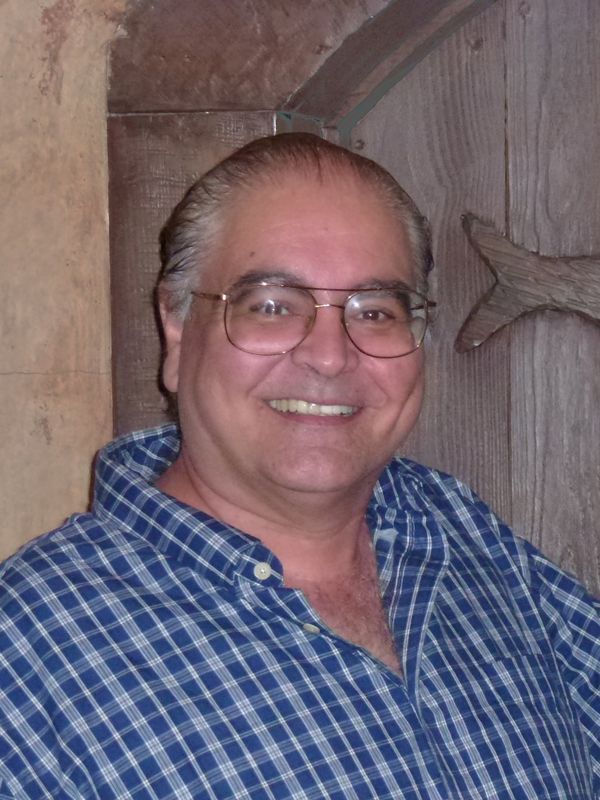 ABOUT THE AUTHOR:
Jim Korkis is an internationally respected Disney Historian who has written hundreds of articles about all things Disney for more than three decades. As a former Walt Disney World cast member, his skills and historical knowledge were utilized by Disney Entertainment, Imagineering, Disney Design Group, Yellow Shoes Marketing, Disney Cruise Line, Disney Feature Animation Florida, Disney Institute, WDW Travel Company, Disney Vacation Club and many other departments.
He is the author of three new books, available in both paperback and Kindle versions on Amazon.com:
The Book of Mouse: A Celebration of Walt Disney's Mickey Mouse
Who's Afraid of the Song of the South
"The REVISED Vault of Walt":
The previous post in this blog was Mid-Month Mousy Mindboggler - April 2014 Solution.
The next post in this blog is Star Wars Weekends for a non-Star Wars fan.