Jim's Attic: The Dragon Calliope
Disney Historian Jim Korkis goes up into his imaginary attic to rummage around his archives and often stumbles across an unusual story about Walt Disney World. Those who have met me know that I take real joy in talking about Walt Disney.
The Dragon Calliope
By Jim Korkis
It continues to amaze me that there are so many hidden treasures at Walt Disney World waiting to be discovered and enjoyed and how often they are bypassed because they are not in the theme parks.
For the 1955 Mickey Mouse Club Circus parade at Disneyland, Walt Disney purchased some authentic turn-of-the-century circus wagons and very carefully restored them. In fact, anything removed from a wagon during the restoration, Walt had preserved.
Walt purchased nine authentic circus wagons from Bradley & Kaye who were using them as decorations outside the entrance to their small amusement park at the corner of Beverly and La Cienga in Los Angeles where Walt would take his young daughters on Sunday outings.
In this purchase was a 1907 twenty whistle steam calliope that was in disrepair.
Its first appearance was in the Mugivan and Bowers shows in England, circa 1907, after which it was sold to Ken Maynard's Diamond K Circus in 1936. At a cost of $50,000, Disney redesigned the calliope to resemble the others in the collection, and adorned its wagon with decorative pieces from some of Disney's other circus wagons transforming it into the Dragon Calliope.
Take a close look at the car behind the engine of Disneyland's Casey Jr. train. The dragon is an exact re-creation of the one on the calliope since it is a circus train.
Many of the circus wagons, as well as the calliope, appear in the Disney live-action film, "Toby Tyler or Ten Weeks With a Circus" (1960).
Starring young Kevin Corcoran and based on the well known novel of the same name by James Otis Kaler, the film recounts a young boy running away to work in a circus and becoming a circus star after befriending a mischievous chimp.
The film's world premiere was held January 21, 1960, at the Florida Theater in Sarasota, Florida, the winter home of the Ringling Brothers and Barnum & Bailey Circus (now owned and operated by Feld Entertainment, who produce the Disney on Ice shows).
Just as the parade and the credits are ending the movie, the Dragon Calliope comes in to view, followed by the eager Toby Tyler, as music and steam billow from the colorful wagon.
In 1962, Walt would donate the wagons (including the pieces that had been removed) to the Circus World Museum in Baraboo, Wisconsin, where they are taken care of and displayed to this day. However, he kept the Dragon Calliope.
Besides being part of the short-lived Mickey Mouse Club Circus parade, the calliope went on to appear at Disneyland parades until the park's 25th anniversary.
It was repainted silver and blue and pulled by six black Percheron horses when it was relocated to Florida for the Walt Disney World Tencennial celebration in 1981. Since then, it was seen in numerous parades at Walt Disney World, including several Christmas broadcasts until it was retired from parade duty.
To the best of my memory and research, the last time the Dragon Calliope was used was January 2, 2007 in Tallahassee, Florida where Mickey and Minnie Mouse were participants in the inaugural parade for newly-sworn in governor, Charlie Crist. Mickey and Minnie in the calliope were pulled by a team of eight black Percheron horses.
The Tri-Circle-D Ranch at the Fort Wilderness Resort and Campground at Walt Disney World is now the home for the famous Dragon Calliope.
It is located near another free hidden treasure, a small exhibit, named Walt Disney Horses dedicated to Walt's love of horses and to the different roles horses do at Walt Disney World.
I hope some of you will now go track down these wonderful hidden treasures, take pictures, and share their location with your friends and family.
Special thanks to TCD for the photographs.
Please note, since writing this blog we have learned that the Dragon Calliope is no longer on display at Fort Wilderness.
RELATED LINKS
====================
Check out Jim's other "From the Attic" Blogs
Full features from the Walt Disney World Chronicles series by Jim Korkis can be found in the AllEars® Archives: http://allears.net/ae/archives.htm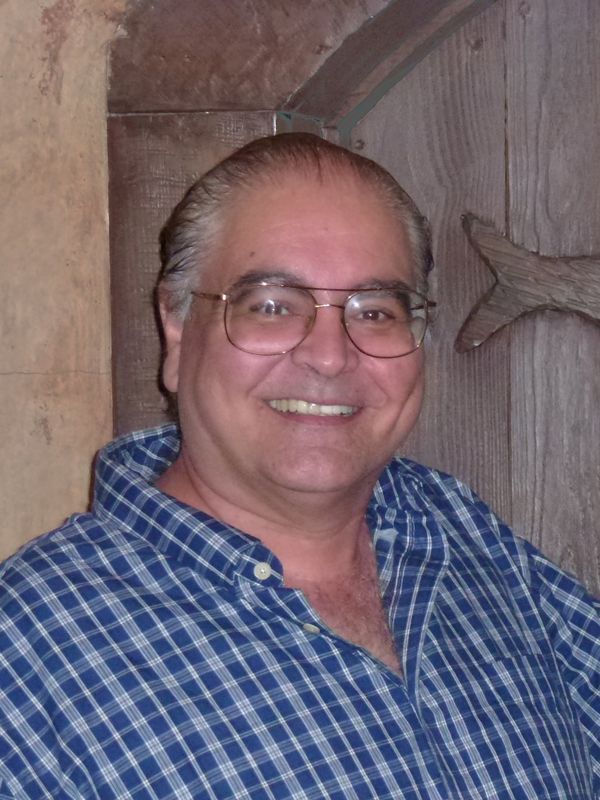 ABOUT THE AUTHOR:
Jim Korkis is an internationally respected Disney Historian who has written hundreds of articles about all things Disney for more than three decades. As a former Walt Disney World cast member, his skills and historical knowledge were utilized by Disney Entertainment, Imagineering, Disney Design Group, Yellow Shoes Marketing, Disney Cruise Line, Disney Feature Animation Florida, Disney Institute, WDW Travel Company, Disney Vacation Club and many other departments.
He is the author of three new books, available in both paperback and Kindle versions on Amazon.com:
The Book of Mouse: A Celebration of Walt Disney's Mickey Mouse
Who's Afraid of the Song of the South
"The REVISED Vault of Walt":