By Jim Korkis
Every two weeks, Disney Historian Jim Korkis goes up into his imaginary attic to rummage around his archives and often stumbles across an unusual story about Walt Disney World.
Having grown up in the Southern California area and visiting Disneyland many, many times a year, it was quite a "Twilight Zone"-like experience to enter the Magic Kingdom for the first time. While there were areas that seemed similar to what was at Disneyland, the differences were more pronounced than the similarities.
Where was New Orleans Square and why was there no fort for me to enter Frontierland? Where was Pinocchio's Daring Adventure and America Sings?

What was this Liberty Square place and who were those talking birds in the queue for the Enchanted Tiki Room?
Interestingly, some actual objects from Disneyland over the years did make the journey to its East Coast cousin.
In fact, some rather large objects made their way thanks to some problems with getting Disney Animal Kingdom ready to open in 1996.
As many Disney fans know, Disney Animal Kingdom was meant to include areas devoted to animals real, imaginary and extinct. Early guest surveys showed people so eager to see a dragon or a unicorn up close in the Beastly Kingdom, that the Disney Company was greatly encouraged that building the park was a great idea.
However, as the "real" section went over budget since the care and feeding of animals had been under-estimated among other reasons, the Beastly Kingdom disappeared and the Imagineers at the direction of CEO Michael Eisner rushed to put in a temporary place-holder area, like Mickey's Birthdayland, called Camp Minnie-Mickey.
One of the fastest and least expensive things to add to an area is live entertainment and it is also the easiest to remove. Two temporary shows were created, "Pocahontas and Her Forest Friends" and "Festival of the Lion King", that were expected to last about a year or two until the Beastly Kingdom could be revived for the second phase of the park. Both shows opened April 1998.
However, there was a severely limited budget so it was necessary to purchase some already built items from Disneyland that were going into storage or about to be destroyed.
For the "Pocahontas and Her Forest Friends" show a large impressive Grandmother Willow figure from Disneyland's live action show, "The Spirit of Pocahontas" that closed in the Fall of 1997 was incorporated. While many fans think it was an expensive audio-animatronics prop, it was actually designed to be manipulated by a puppeteer just like the little Sprig character. The process was dubbed "Puppetronics".
In "The Festival of the Lion King", the impressive floats that serve as intriguing set pieces are actually recycled from The Lion King Celebration parade that ran at Disneyland from 1994-1997. The parade featured six floats but only four were utilized for "The Festival of the Lion King".
However, the floats did undergo some slight modifications. For instance, the last float in the parade, Pride Rock, has Simba standing atop the rock while Nala is down below to his right at the foot of the float beating out a rhythm with her paws on the drums. Mufasa's face is represented on the spinning sun design up above.
Both Nala and Mufasa were removed from the float before it was used in the stage show.
None of these items were free. The Disney Company has different business units and so these things had to be purchased so that a business unit could balance its books. Also shipping the items from the West Coast to the East Coast incurred expenses as well.
However, for Disneyland fans who long for a little reminder of that park, there are actual bits and pieces scattered throughout the WDW parks.

RELATED LINKS
====================
Full features from the Walt Disney World Chronicles series by Jim Korkis can be found in the AllEars® Archives: http://allears.net/ae/archives.htm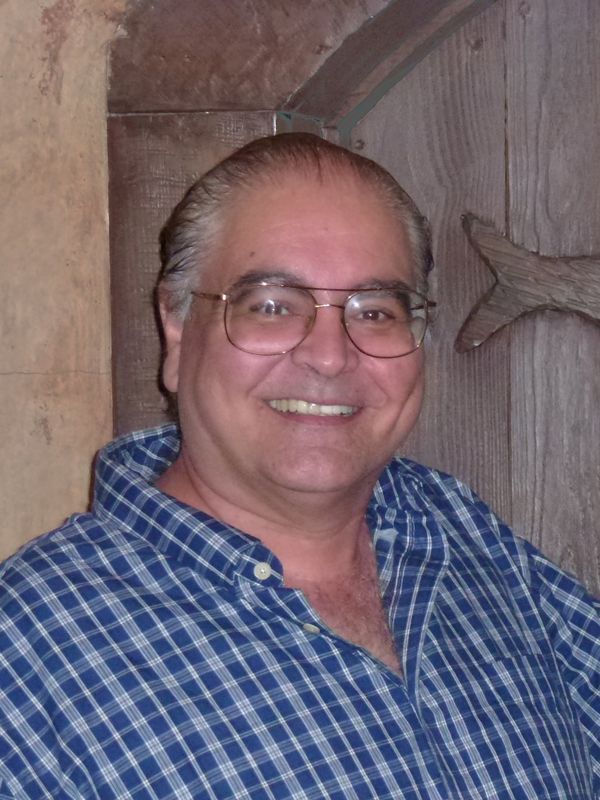 ABOUT THE AUTHOR:
Jim Korkis is an internationally respected Disney Historian who has written hundreds of articles about all things Disney for more than three decades. As a former Walt Disney World cast member, his skills and historical knowledge were utilized by Disney Entertainment, Imagineering, Disney Design Group, Yellow Shoes Marketing, Disney Cruise Line, Disney Feature Animation Florida, Disney Institute, WDW Travel Company, Disney Vacation Club and many other departments.
He is the author of two new books, available in both paperback and Kindle versions on Amazon.com:
Who's Afraid of the Song of the South AND
br>"The REVISED Vault of Walt":
The previous post in this blog was Disney's Oldest Parade - Electrical Water Pageant.
The next post in this blog is Disney Rituals.