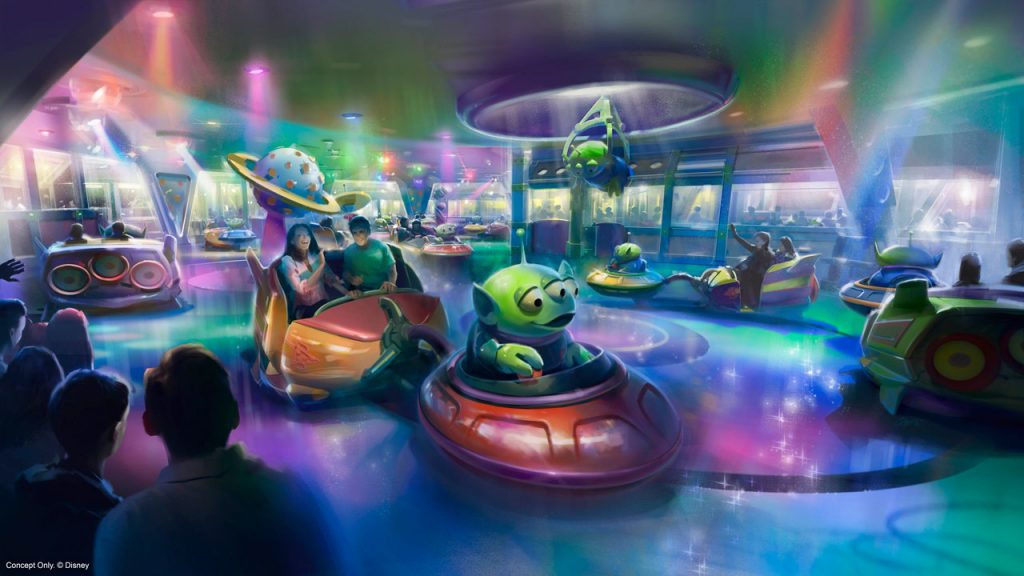 Recently, rumors about a proposed name change for Disney's Hollywood Studios have been swirling around the news and unofficial Disney websites. Today, the Disney Parks Blog put an end to these rumors, with the following statement:
"In response to questions we have been receiving, we also want to let fans know that the Disney's Hollywood Studios name will remain the same for the foreseeable future since we are immersing our guests in a place where imagined worlds of Hollywood unfold around them from movies and music, to television and theater."
This statement was made as part of a post in which a new artist rendering was released of Alien Swirling Saucers, an attraction slated for the soon-to-open Toy Story Land. (See artwork above.)
You can see the blog post with this statement HERE.
The previous post in this blog was SALE: Pop! Vinyl Figures shopDisney.
The next post in this blog is Steve Harvey Is Taking His Daytime Talk Show "STEVE" To Walt Disney World.