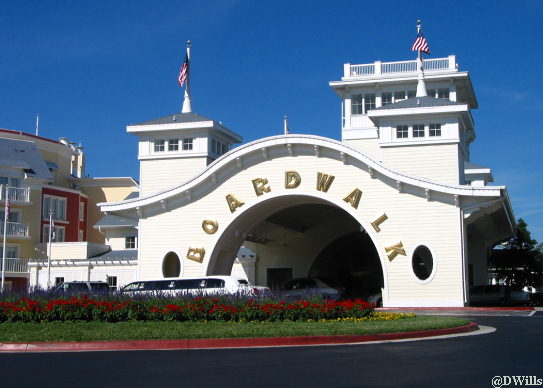 BoardWalk Ballyhoo Guided Tour - Test Mode
On select dates between now and January 25th, the Boardwalk Resort is conducting a new guest experience, the "BoardWalk Ballyhoo Guided Tour"!

This free 35 minute guided tour explores the history of the original boardwalk in Atlantic City that inspired our Disney Imagineers and showcases the artifacts, distinct period artwork and architecture unique to Disney's BoardWalk Resort.

The tour is offered:
Wednesday, Thursday, and Friday - December 26, 27 and 28,
Monday, Tuesday and Friday from January 07 through January 25.

The tour starts at 2PM and meets at the Belle Vue Lounge
This is a testing period for the tour to see if it might become a regular offering.
If you take the BoardWalk Ballyhoo Guided Tour during this test period, please leave a comment with your thoughts!
The previous post in this blog was Deb's Annual Holiday IllumiNations Party Photos.
The next post in this blog is Pick-up an Animal Guide at Animal Kingdom.